Shocked about Sugar Shockers
Mike here, I am a Dietetic Intern completing my rotation at Manna Food Center.
One of the great things that Manna does in the community is teach nutrition education classes. I was able to participate in one of these lessons today: The class is "Sugar Shockers" and I can definitely say I was shocked. It wasn't the content of the lesson, but the responses from participating mothers. Lindsey regularly holds this class at local elementary schools for families in the Linkages to Learning program, many of whom also participate in Smart Sacks.
The lesson detailed sugar in common foods like soft drinks, juices, and breakfast cereals. It also covered how sugar reacts in the body and what health problems can result from eating too much sugar. These aren't new concepts in my field of study, but I realized that it's easy to take for granted the things you know. Some of these concepts were brand new for a lot of the mothers. It was heartbreaking to see their reactions to some of the information. It was as if they had been lied to about what is healthy for their entire lives. They became very concerned about how much sugar their children have been eating every day.
Something that I thought was interesting was that nearly all of the mothers said that they thought honey was healthier than sugar. While honey may be natural and have other potential benefits, the body uses it the same way it uses sugar from a packet. Too much honey results in the same problems as too much sugar.
We also talked about how fruit juice isn't as healthy as eating fresh fruit because when you eat fresh fruit, you get a lot of fiber that helps make you feel full. Eating one or two oranges is plenty for most people. However, with juice, you don't get the fiber, but you get all the sugar. One glass of orange juice may contain eight or nine oranges worth of sugar. While oranges are definitely a healthy food, eating nine oranges at once is just too much for one person. This was another concept that seemed to really upset some of the mothers. Many of their children drink multiple glasses of juice per day because parents thought the juice had equal health benefits of fruit.
Near the end of the lesson, we did an activity in which we read the nutrition facts label on several products and identified how many grams of sugar were in a single serving. Then we counted out how many sugar packets it takes to get that much sugar. One packet of sugar is equal to 1 teaspoon, which is 4 grams of sugar. One of the mothers had a 12 ounce can of ginger ale that contained 32 grams of sugar. That's 8 teaspoons of sugar in a single can! The World Health Organization advises the maximum daily intake for added sugar is 6 teaspoons for women, 9 teaspoons for men, and 4 teaspoons for children.
From the many questions throughout the lesson, and it was obvious that participants had received poor nutrition advice, whether from friends, family, magazines, radio, or television. This is why the nutrition education that Manna provides is so important. People want to make healthy choices, so it's important that we help dispel the myths about nutrition and provide the information necessary to make those healthy choices.
Lindsey here. Something special about Manna is that we promote "caring for those who care". If you've ever served in a caregiving capacity for a loved one, you know that the caretaker's own well-being is not always a priority. Likewise, at Manna we are bustling around in the business of distributing food each day—the need is always urgent. Stopping for a wholesome lunch or brisk walk doesn't feel as pressing.
It's why we started MORE at Manna, a program to encourage wellness among our Manna teammates. MORE stands for Movement, yOur health, Relaxation, and Education. For two years, we've invited dietitians, boxing instructors, fitness pros, and yoga teachers to join our staff for interactive "Lunch and Learn" sessions. We also run staff-wide competitions for most steps, drinking water, and eating more fruits and veggies. Last month, Jenna and I hosted a 21-day "Eat the Rainbow" Challenge.
Did you know that eating all colors of fruits and vegetables give our bodies maximum nutrients? Each color of fruit and vegetables provides unique, essential health benefits. We challenged our colleagues to eat at least one serving of produce from every color every day! Next week, we celebrate the winners. (One staff member ate 211.5 servings of produce in 21 days!)
How many colors have you enjoyed today?
Lindsey here. I've been teaching healthy budget shopping with the Cooking Matters at the Store program for the three years I've been Manna's Nutrition Educator. The questions that arise week after week are, sadly, the same: "I was just diagnosed with Type II diabetes, what can I eat now?"
In response to this question, I developed a new class for Manna called "Habits to Hinder Diabetes and Chronic Disease". I teach this class at agencies throughout Montgomery County. This week alone, I've taught the workshop to over 60 individuals at senior apartment complexes and the Wells-Robertson House. The refrain of this class is that Type II diabetes can be controlled, and—best of all—prevented and potentially reversed. There is so much bad news about diabetes, a diagnosis that can be frustrating, confusing, and maddening. So I set out to create an uplifting workshop that highlights the ways we can take control over our health. One of those is to gradually transition our eating habits from those abundant meats and sweets to more beans and greens. But informed food choices are only one piece of prevention.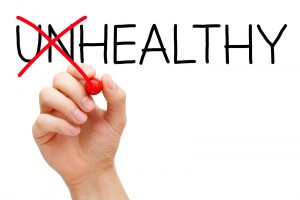 Here are the four healthy habits we discuss at the end of the workshop (adapted from The End of Diabetes by Joel Fuhrman, M.D.):
1.      Make a commitment to yourself.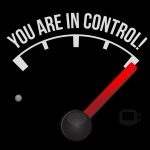 Write down your health goal and share with valued people in your life. Rather than thinking "I'm on a diet", consider the choices you are making towards your own health and positive well-being. This isn't about deprivation, it's about the good care you're giving yourself. Indulgent comfort-food may provide a momentary boost, but the most pleasure in life comes from more meaningful achievements. Each day of healthier food choices brings you closer to improving your health.
2.      Track your progress.
Keep a notebook in a place you'll see it (next to the bed, in the pantry). At least twice weekly: log foods, (and beverages!) and exercise. Even if it's not the precise amount, paint a picture of the food variety in your day. A variety of color is key. If you have diabetes, track your blood sugar and medications too. Write down your movement, how long and vigorous the exercise. Tracking your progress and success can be a powerful motivator—you've got the data to show for all your hard work!
3.      Switch up your pantry.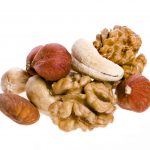 Keep bulk items around. The store brand plain oatmeal, bag of carrots and onions, and one pound of brown rice are inexpensive (versatile and nutritious!) items that stretch your food throughout the month. Avoid purchasing foods that are pre-seasoned and flavored. With items like canned soups or high-sodium packaged foods, combine with fresh, frozen, or no-salt added items to add more fiber to the dish and decrease the sodium per serving.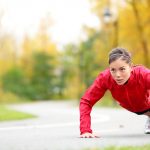 4.      Move more.
Exercise is the very best prescription to protect our health. Medication does not replace the need to (or lifelong benefits) eat well and move more. The benefits are vast, supporting the musculoskeletal system, digestion, heart and blood vessels, and even mental function! This doesn't have to be long distance running: even standing up from a chair and sitting back down for 5 straight minutes gets the heart pumping.
If you know an agency serving families with low-income that may be interested in this class, contact Lindsey at Lindsey@mannafood.org