Four Health Habits To Start Today
Lindsey here. I've been teaching healthy budget shopping with the Cooking Matters at the Store program for the three years I've been Manna's Nutrition Educator. The questions that arise week after week are, sadly, the same: "I was just diagnosed with Type II diabetes, what can I eat now?"
In response to this question, I developed a new class for Manna called "Habits to Hinder Diabetes and Chronic Disease". I teach this class at agencies throughout Montgomery County. This week alone, I've taught the workshop to over 60 individuals at senior apartment complexes and the Wells-Robertson House. The refrain of this class is that Type II diabetes can be controlled, and—best of all—prevented and potentially reversed. There is so much bad news about diabetes, a diagnosis that can be frustrating, confusing, and maddening. So I set out to create an uplifting workshop that highlights the ways we can take control over our health. One of those is to gradually transition our eating habits from those abundant meats and sweets to more beans and greens. But informed food choices are only one piece of prevention.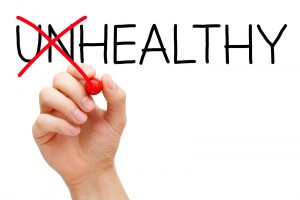 Here are the four healthy habits we discuss at the end of the workshop (adapted from The End of Diabetes by Joel Fuhrman, M.D.):
1.      Make a commitment to yourself.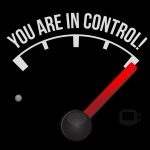 Write down your health goal and share with valued people in your life. Rather than thinking "I'm on a diet", consider the choices you are making towards your own health and positive well-being. This isn't about deprivation, it's about the good care you're giving yourself. Indulgent comfort-food may provide a momentary boost, but the most pleasure in life comes from more meaningful achievements. Each day of healthier food choices brings you closer to improving your health.
2.      Track your progress.
Keep a notebook in a place you'll see it (next to the bed, in the pantry). At least twice weekly: log foods, (and beverages!) and exercise. Even if it's not the precise amount, paint a picture of the food variety in your day. A variety of color is key. If you have diabetes, track your blood sugar and medications too. Write down your movement, how long and vigorous the exercise. Tracking your progress and success can be a powerful motivator—you've got the data to show for all your hard work!
3.      Switch up your pantry.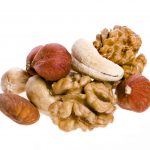 Keep bulk items around. The store brand plain oatmeal, bag of carrots and onions, and one pound of brown rice are inexpensive (versatile and nutritious!) items that stretch your food throughout the month. Avoid purchasing foods that are pre-seasoned and flavored. With items like canned soups or high-sodium packaged foods, combine with fresh, frozen, or no-salt added items to add more fiber to the dish and decrease the sodium per serving.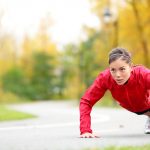 4.      Move more.
Exercise is the very best prescription to protect our health. Medication does not replace the need to (or lifelong benefits) eat well and move more. The benefits are vast, supporting the musculoskeletal system, digestion, heart and blood vessels, and even mental function! This doesn't have to be long distance running: even standing up from a chair and sitting back down for 5 straight minutes gets the heart pumping.
If you know an agency serving families with low-income that may be interested in this class, contact Lindsey at Lindsey@mannafood.org