Manna on the [Inter]national Stage
Lindsey here. While life is in full swing here at Manna's warehouse, there have been remarkable opportunities to share Manna's work with professionals across the country (and the world) this March.
Last week, I published a post about the 5 most interesting breakthroughs in health tips that I learned from experts at the International Association of Culinary Professionals' conference. Check out that post here.
I have been a member of the International Association of Culinary Professional for three years now. In 1978, a group of cooking school owners and instructors, including Julia Child and Jacques Pépin, created the IACP (formerly named the Association of Cooking Schools), and in the process, they laid a foundation for food culture in America and beyond. Now IACP's membership includes writers, photographers, stylists, bloggers, marketers, nutritionists, chefs, restaurateurs, culinary tour operators, artisan food producers, and academia.
Last year, I had the honor to serve as a cookbook judge for the Children, Youth, Family cookbooks submitted to the IACP's distinguished Cookbook Awards. This year, for the 39th annual conference, I was selected as a speaker for the first evening's workshops. See, I noticed that the allure of food and cooking united this engaging group of professionals—but who was talking about the millions around us without enough food for the week ahead?
This observation inspired my IACP colleague and I to create a workshop: Using Our Culinary Expertise For Good. Ellen Damaschino is the Program Manager of Cooking Matters, a vital program in Manna's Nutrition Education outreach. Ellen is working on the national level, training Americorp volunteers on teaching grocery shopping and cooking skills to families living on a low-income. I covered work happening here in Montomgery County: from our own nutrition education programming, to Community Food Rescue and Farm to Foodbank.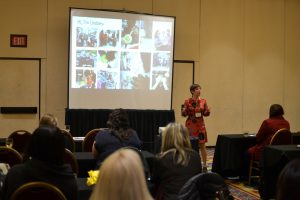 The 3 biggest surprises from our session:
Hunger touches more lives than you might expect.
Ellen and I shared some ways that our organizations fight hunger in the community—both at the personal and the policy level. We then asked our session participants to answer some questions we posted around the room. Our participants included owners of distinguished culinary schools, chefs, writers, and representatives from big food corporations. This response surprised me the most:
People are so eager to give back, but just don't know how.
Prior to the conference, Ellen and I surveyed the 50 attendees registered for our session about what hinders them from helping those affected by hunger. We found common, and some unexpected, themes in the responses.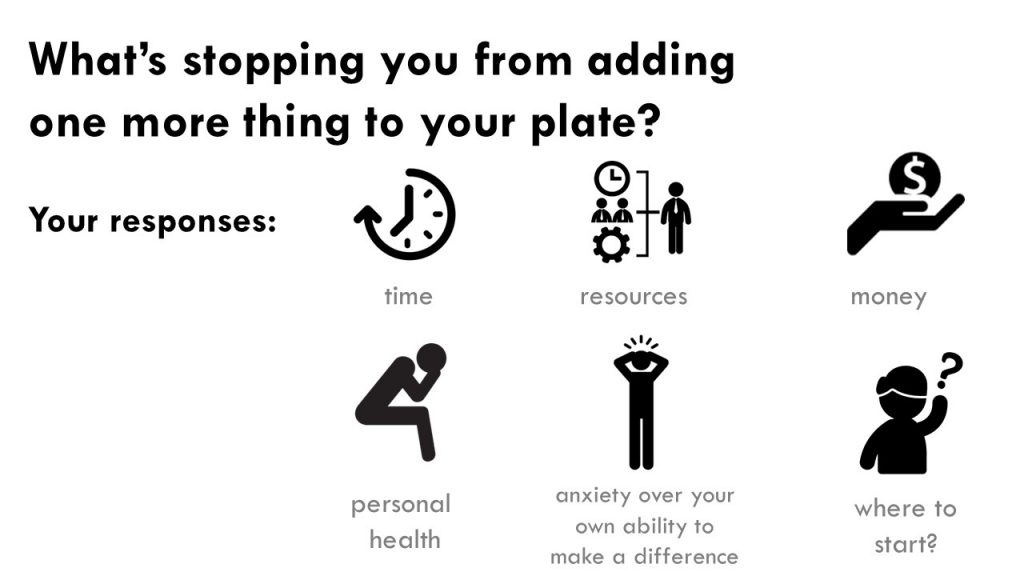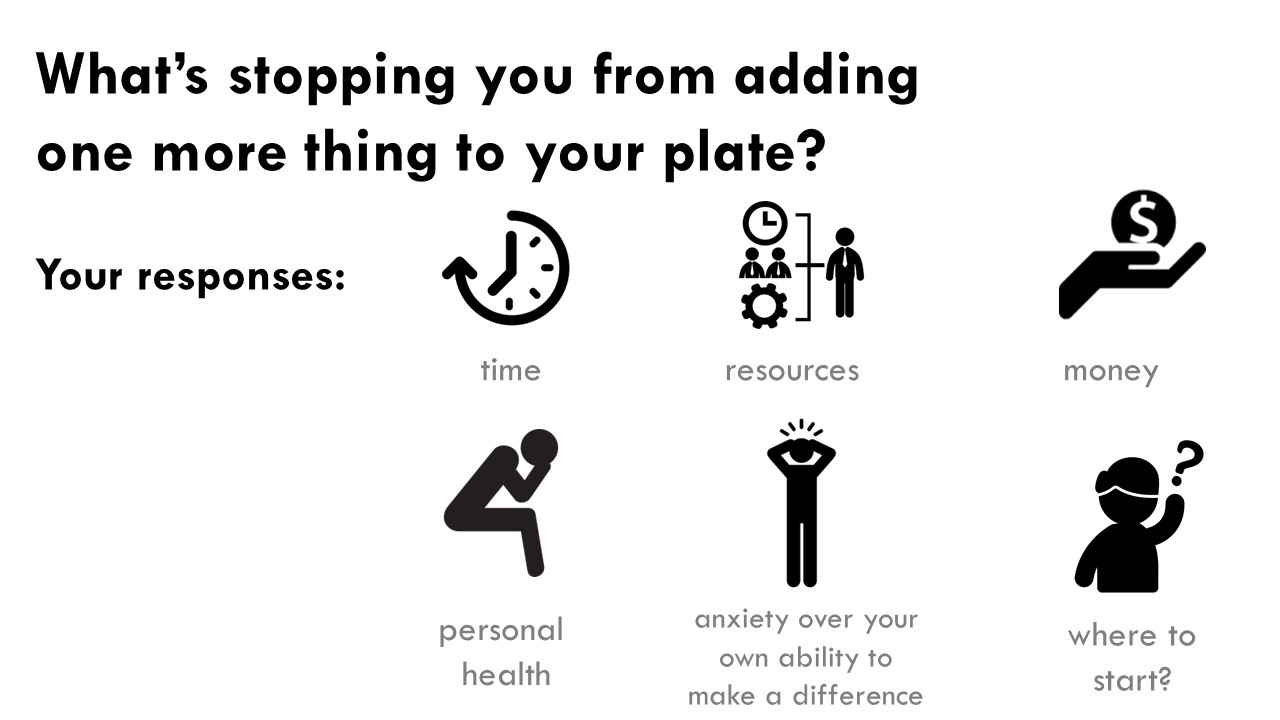 It's all about the small steps.
We found that this group of talented, accomplished, and driven colleagues were indeed eager to make a difference. We didn't need to spend time explaining how or why hunger is simply wrong. We did find that most people are paralyzed by the notion of taking the "right" first step. So we asked our groups to brainstorm what they could do within their means and resources and availability—and sent them them off with small action steps to take home. Feel free to check out our resource guide, and consider your own inspiration to get involved.
How Can You Use Your Culinary Expertise For Good Official Resource Page