Chose to Give
Notes from the CEO – Jackie DeCarlo
With Thanksgiving falling late in November, it feels to me like we celebrated one holiday and then, with the quick turn of the calendar page, we are in a whole new season already! I hope you had a chance to pause and savor an abundant and tasty Thanksgiving. As a Manna Food Center supporter, you can be assured that thousands of your neighbors were grateful for the services Manna provides. One woman left our marketplace Thanksgiving Eve saying to me, "Thank you, thank you, thank you…you just don't know what this means. You just don't know." I want YOU to know that because of your generosity, Manna Food Center was able to offer good food in welcoming spaces to everyone who turned to us—1,158 people Thanksgiving week alone!
Last Tuesday was another celebration — Giving Tuesday. We celebrated giving back to the community and many of you showed their generosity with financial donations to Manna Food Center. Your support helps us replenish our shelves and fill our fridges with food. Your donations also make it possible for us to educate neighbors on how to prepare healthy holiday meals (Link to Cynthia's blog post) and open our spaces to groups sharing skills such as GED tutoring, breast-feeding tips for new moms, and English language learning for adults.
The Giving Tuesday holiday also means the clock is ticking for end-of-year contributions. Depending on your age, your tax status, and other circumstances, there may be financial incentives to gifting required-minimum distributions or other contributions to Manna Food Center. Some individuals and families designate donations from
Donor Advised Funds
at the end of the year. (Link to Manna page as appropriate). Last month
we shared tips from Rebecca Rothey
, Vice President of Development and Senior Philanthropic Advisor at the Greater Washington Community Foundation. If you didn't have a chance to act with those tips in mind, now is the time to do so!
However you chose to give
, on behalf of the Manna Board, staff, and volunteers I want to thank you for giving us so much. As we gear up to end the year strong, I am so aware we could not serve without you. Thank you for being part of our team as we create together a community where there is Food for All.
Notes from the CEO – Jackie DeCarlo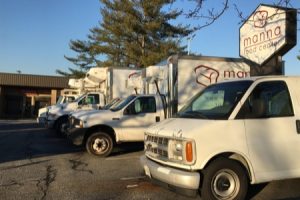 This summer Manna orchestrated a temporary re-location so that our warehouse could be transformed into a distribution hub.  With the help of incredibly committed volunteers, faithful and generous donors, and a rock-star team of dedicated employees, Manna made it back to our home at 9311 Gaither Rd last month.  But that's not all, this summer we also created a Manna Marketplace and launched services at our new Center at the corner of Tech Rd and Rt 29 in Silver Spring.
These incredible milestones are critical to our vision of Food for All. They reflect our place-based strategy of serving in areas where poverty and food insecurity are too high.  They embody our core value of "respect" as we continue to design services that respond to the requests and interests of our community.  Plain and simple they indicate that we are serious about our delivering on our mission in the best way we know-how.
We are serious about our delivering on our mission.
We could not have made it through this support without support like yours, and we hope you'll come out and celebrate with us this month.  Read on in this newsletter for details of our "One Weekend: Two Celebrations" plans for October 19 and 20th.  Please join us and see for yourself the transformation that your support has made possible!
It wasn't easy…our warehouse team battled high temperatures, wildlife (ask 'em about the snakes), and lack of equipment.  Other staff and volunteers, grateful for increased office space and amenities, had to cope with malfunctioning phone systems, changed commutes, and the demands of new processes to support our goal of reaching 10,000 new neighbors.  We've had some challenges, there is no doubt.
At marketplace, I recently spoke to "Marcus," a participant recovering from a heart attack.  He spoke of his eagerness to heal and return to work.  He shared his gratitude to Manna as his family struggles to get by only on disability insurance. Before he left the Manna Marketplace he also gave me some tips on how to manage the grocery carts more efficiently!  Most importantly Marcus helped me realized that all the struggles, hassles, doubts, and challenges of this summer were worth it.  We are better able to serve Marcus and neighbors like him now and into the future.
A few tough months will soon be distant memories replaced by the joy of service and partnership.
Our FY2019 Annual Report is now available!
Have you ever asked yourself, "Where did the time go?" Time has definitely gone quickly for Manna Food Center but the year has brought many rewarding successes that we are proud to share in this annual report. During this past fiscal year, we addressed many new challenges presented to us by the changing environment in Montgomery County, Maryland and the country. Whether dealing with a Federal government shut-down or convening conversations on racial equity and social justice, our vision of a county where everyone lives in dignity and no one goes hungry remains steadfast. This year we reached 34,250 neighbors by distributing 3.1 million pounds of nutritious food while also educating students of all ages through Manny, our "kitchen on wheels."
With the support of our Board of Directors, donors, volunteers, and local policymakers, we laid the groundwork of a "Food for All" Capital Campaign which will allow Manna to reach 10,000 new hungry children, seniors and working poor by the end of 2020. This bold approach is focused on offering healthy, tasty, culturally appropriate food to high-poverty neighborhoods. We are also committed to strengthening those communities in partnership with organizations that share our values.
Our "Food for All" campaign reflects our strategic priorities and already we have much progress to be proud of and celebrate this year. We opened a new choice pantry distribution site at Gaithersburg Middle School, increased food rescue work in the community kitchen we share in Silver Spring, and opened our second school-based pantry where several moms who receive food also volunteer.
Our work grows out of a commitment to frugality, prosperity, and excellence. As a leader in the local not-for-profit community, Manna upholds high standards of accountability and transparency. This year we were recognized by the Catalogue of Philanthropy, Guide Star, and Charity Navigator with superior ratings.
We are grateful for the time and commitment of our dedicated staff, supportive volunteers,
and generous donors. As you read this annual report, we hope the review of successes will energize you for the future. We look forward to seeing you soon as we launch the public phase of "Food for All" with a series of activities designed to inspire your deeper investment.
There is still much work left to be done to achieve "Food for All," and your continued support will make it all possible.
Ending hunger: It's What we do!
Notes from the CEO – Jackie DeCarlo
Dear Friends of Manna,
The start of a school year brings a sense of excitement – even if you aren't a parent, student, or teacher. Something about the academic year remains with those of us who have had the privilege of a formal education; the sense of possibility is keen once classes begin. Here at Manna Food Center, the anticipation is even greater this fall.
After years of planning and months of actual transition, we are settling into our new spaces. Our market and learning space in Silver Spring is opening its doors soon, and our warehouse is almost completely renovated. We have a vision of a Montgomery County where all people at all times have access to good food in welcoming spaces. Our recent renovations and relocations will better make that possible.
In our September newsletter, you'll read about some of the celebrations we are having to welcome you into those spaces. I hope you will attend so I can thank you personally for helping us come this far!
Sincerely,
Jackie
Notes from the CEO – Jackie DeCarlo
I'm having a bit of writer's block: There is SOOO much happening in the world of Manna that it is hard to know what to share. Perhaps I should just offer up a "day in the life" to give you a taste of how we are fighting hunger and feeding hope this season.
A Day in the Life of Manna
One Tuesday this month I started the day at the community kitchen of Silver Spring Methodist Church, where we hosted WAMU radio, alongside partners KindWorks and MCCH, to share how the Community Food Rescue program helps feed neighbors and reduce the environmental impact of food waste. Then I went to Montgomery Village, where Rep. David Trone was a making a stop on his summer food tour. By gathering representatives from MCPS, the Department of Recreation, and the not-for-profit community, Manna helped the Congressman understand strategies for increasing access to healthy meals in the critical summer months.
Back at the warehouse, Manna's logistics team was settling into our temporary warehouse at 8341 Beechcraft Ave in Gaithersburg (where food donations are accepted until our warehouse is renovated). Operating with less space and without any shelving or air-condition, our amazing team has exceeded my expectations of dedication and flexibility. Alongside stalwart volunteers, this particular Tuesday our staff got Manny on the road for a class at a Montgomery Housing Partnership location and conducted our food distribution satellite at Clifton Park Baptist Church.
Meanwhile, the office staff was in the final countdown of "purging and packing" as we relocated our headquarters to 12301 OLD Columbia Pike in Silver Spring. We are 50% of the way to opening a center featuring a marketplace to choose free food, alongside collaboration and classroom space. Save the date for an Open House: October 19!
Clearly, it has been an unusual and exciting summer for all of us dedicated to eliminating hunger. We could not make the progress we are, without supporters like you: donating food and funds, volunteering your time, even dropping off baked goods to nourish my teammates with surprise treats! This summer has been a group effort, and I am humbled by the response each and every day.
Sincerely,
Jackie
Notes from the CEO – Jackie DeCarlo
When I'm out and about in the community this summer, people regularly ask, "How is the move going?" On my best days, I note that there are the usual delays and budget overruns, but I'm so excited about all that is being created—a revamped distribution hub and a new food center in Silver Spring. On those not-so-centered days, I grit my teeth and say, "Well, it's actually four moves."
Yes, this summer Manna Food Center is moving FOUR TIMES. We've already accomplished a temporary shift from 9311 Gaither to 8341 Beechcraft Ave. We'll be relocated there until early September, while our warehouse is renovated.
One down three to go!
This Friday, beginning at noon our offices will close, our administrative, fundraising, programs, and services will make move #2 to a new home at 12301 Old Columbia Pike. Later this summer, move #3 is also at the 12301 building. We'll offer a market for shopping, a classroom for learning, and a conference and "touch down" space for collaborating.
As fall approaches in our fourth and final move, our logistics team will return to 9311 Gaither Rd. better able to receive, store, and share millions of pounds of food. When it is all said and done, Manna will have accomplished much more than a move. We will have transformed our organization into a place where the community comes together through the power of food to be nourished, make connections, and ensure there is Food for All.
While all this change is exciting, some of the stress comes from saying goodbye. Our team—including our volunteers—will be functioning out of new locations in new ways. This means that Miss Blanche Hall, our warehouse clerk, won't be greeting participants with her distinctive warm welcome. Some long-time volunteers have decided that now is the time to put down their boxes and phones. Although we understand the decisions, we are sad that Manna's new ways and spaces don't meet everyone's service needs ( Secretly, we hope to tempt them back with cool new volunteer opportunities such as serving as shopping assistants on nights and weekends ).
Part of our moves this summer is a big leap of faith —that updating our equipment, evolving our services, and getting closer to those who need us will result in more food security, better health, and strong communities. Thank you for getting us to this place in our history and for coming along for the journey!
Gratefully,
Jackie DeCarlo
Notes from the CEO – Jackie DeCarlo
It's going to be quite a summer for Manna Food Center! Last month I announced to you key milestones as Manna continues on a journey we refer to as "More than a Move." Yes, we will be moving to temporary space during renovations of our 9311 Gaither Rd warehouse after the July 4th weekend. Yes, we will be moving staff to 12301 Old Columbia Pike at the corner of Tech Rd and Old Columbia Pike starting mid-July. But all this activity is more than just packing boxes and shifting locations. It is the culmination of a "place-based strategy" to improve, innovate, and invigorate our efforts to eliminate hunger.
In the midst of this transformation, Manna is making sure our services continue. We often say "hunger doesn't take a break" and it certainly doesn't during a move! Hunger has different dimensions in the summer. With students out of school and away from breakfast and lunch programs, families can feel the strain of providing more meals. Costs for camps and other activities pinch parents' budgets. Even modest travel costs for three day weekends can chip away at disposable income. Through our Food for Families programs, at sites from Langley Park to Germantown, Manna is able to offer tasty, nutritious food to all who turn to us. Manny, our mobile kitchen and pop-up pantry, will be hitting the road double time to reach and teach.
Our motto this summer is "Be steady with the vision, be flexible with the details." That's because two construction projects happening while we serve 3,000 families a month is bound to be filled with headaches and hardships. However, if we all remember why we are in this process—to provide Food for All—we can keep the faith.
With your donations—of food, funds, and friendship—you make our work possible. Thank you for that generosity and for being with us on this journey. I continue to welcome your input or questions or suggestions.
Gratefully,
Jackie
Notes from the CEO – Jackie DeCarlo
Cynthia, Manna's Community Food Education Manager, shared at a recent staff meeting how everyone needs a balanced diet of fruits, vegetables, grains, fats, and proteins to live a healthy life. Similar to the building blocks of health, Manna's donors, supporters, and volunteers are essential to creating a foundation upon which Manna's mission is possible. With your time, talent, and treasure, we touched the lives of 31,710 neighbors in need last year. To continue our progress, we've included volunteers, board members, and community members in our planning process to reach 10,000 more people in the years ahead.
Earlier this month I hosted "Q&A" sessions for volunteers to discuss our progress and short and long-term plans. It was inspiring to hear questions, suggestions, and concerns from those of you who give your time regularly to Manna.  I'm honored by the commitment to Manna that supporters like you have
I'm thrilled to report that construction on our new office space and marketplace in East County began last month. This space will offer a range of foods in our choice market and space for collaboration and learning. At the end of April, we opened a distribution site at Gaithersburg Middle School to support families. In early July our warehouse will close for renovations, and we'll relocate our food operations for two months. By the end of July, we'll also have the East County center open at 12301 Old Columbia Pike. You can check out a list of important milestones here. Clearly, summer will be anything but dull, but I assure you we have every intention to continue our services without interruption.
We know that the people of Montgomery County have a deep desire to be of service, and we are committed to offering you a chance to help end hunger. In fact, the Manna Board and staff are dedicated to making this "More than a Move."  There are still many details around our move to be determined.  Rest assured, we will continue to offer enriching volunteer opportunities around the County.
We are committed to updating our facilities and evolving our services to reach more neighbors in need. Thank you in advance for your flexibility and support. As always, feel free to drop me a line at jackie@mannafood.org.
Gratefully,
Jackie
Notes from the CEO – Jackie DeCarlo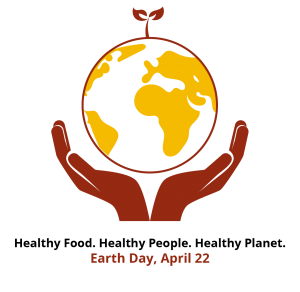 Last week I harvested my first "salad" from my garden! It was a mix of greens that had served as centerpieces at our Heroes Against Hunger (HAH) celebration. It was a small but tasty start of spring. I like to work in the garden to connect with the soil, occasionally find a cute wriggling earthworm, and enjoy the satisfaction of eradicating weeds. Perfect activities for April, the month our world celebrates Earth Day on the 22nd.
Year-round Manna Food Center is connected to the earth, especially through our food recovery efforts. The Community Food Rescue network matches sources of surplus food with agencies that serve our hungry neighbors. Powered by volunteer food runners, we are able to divert food that might go to waste from donors such as Ridgewells Catering, Charles E. Smith Jewish Day School, and Giant Food to peer agencies. Hilton's Canopy, for example, donated surplus food from our HAH celebration to Montgomery County Coalition for the Homeless.
With acreage well beyond the raised bed in my garden, five partners participating in Farm to Food Bank do the hard work of planting, cultivating, and harvesting fresh produce to help Manna offer tasty and healthy items to more than 3,000 participants a month. The farmers are located across Montgomery County, at plots in Ashton, Brookeville, Dickerson, and Germantown. We also purchase through farmers markets in Bethesda, Olney, and Rockville. By selling their crops to Manna at a discounted price, these small businesses are giving back to the community.
Speaking of community, let me give you a quick update on our work in East County to build "The Center" for ending hunger. We have the green light to begin demolition at our site at 12301 Old Columbia Pike, with a goal of moving in this summer. We continue to finalize renovation plans for 9311 Gaither Road and will soon convene "Q&A" sessions about the process to help supporters like you learn all the details. We'll share dates soon.
Thanks for your interest in what's "growing" here at Manna Food Center and for supporting our work across the county to waste less and feed more.
Sincerely,
Jackie
Notes from the CEO – Jackie DeCarlo
Traditionally our February e-newsletter is a time to shine a light on the service that happened in honor of Dr. King's birthday the previous month. This year is no exception. Stalwart volunteers-from high school students to Members of Congress-braved bitterly cold weather while helping us collect 28,542 pounds of food from 20 Giant Food stores. On MLK Day itself, with the support of our friends at Sodexo Stop Hunger Foundation, we participated in the County's Day of Service and prepared 768 boxes of food boxes for neighbors with special health concerns. I want to send a big THANK YOU to all those who volunteered, shopped, or packed boxes.
Another January story was, of course, how Manna Food Center responded to the longest running Federal government shutdown in U.S. history. By waiving the income eligibility requirements for the families of Federal workers, contractors, and others negatively impacted by the shutdown, we were able to share good food in welcoming spaces to 748 neighbors. We did this, while maintaining our usual Food for Families and Smart Sack programs and activating the Community Food Rescue volunteer network. Manna couldn't have responded as consistently and abundantly as we did without generous donations of food and funds.  Even though the shutdown is over, our waiver is still in effect as families recover.
The shutdown is a teachable moment for all of us. Last month, Forbes reported that 78% of U.S. workers are living paycheck to paycheck. Missing a paycheck can mean not making the rent, defaulting on a car loan, or ruining credit by skipping a utility payment. Manna helps prevent financial emergencies by offering Montgomery County families groceries at no-cost. We are confident that we will rise to any challenge ahead. As advocates as well as service providers, we are now redoubling our efforts to help the community understand that even when the government is working as it should, a health crisis, marital difficulties, or other stressors can put a household into a tail-spin.
There are many ways that you can be involved in helping our community rebound from the shutdown and prepare for what's next. Attend our Advocacy Task Force on February 19, visit our Breaking Bread potluck on February 20, or donate online. The Montgomery County community responded with generosity during the shutdown, and Manna Food Center will keep sharing food, building skills, and creating connections day in and day out, with your help.
Sincerely,
Jackie
Notes for the CEO – Jackie DeCarlo
We are experiencing a perfect storm (pun intended!) of vulnerability.  Montgomery County is cleaning up after a major snowstorm which created the usual complications for those needing shelter, clothing, and food. Many Federal workers also received no pay on Friday, and that evening hundreds turned up at a community supper that Manna Food Center was proud to support. As the weekend and weather played out, kids who receive meals at school went without on a snow day, and neighbors who rely on Federal contracts or related business have had their livelihoods disrupted. One family who turned to Manna for the first time last week told their story to NBC4.
Manna Food Center is waiving our income eligibility requirements for those who are impacted by the shutdown.  Because we recognize that the ripple effects are reaching into the community, we are not requiring Federal IDs to receive food.  If you are a resident of Montgomery County, it is our honor to offer you good food in a welcoming space. Because we know that food is just one element of concern, our staff are sharing information about how peer organizations and public agencies are stepping up with other resources.
The response to both the snow and the shutdown once again reveals what a special community Montgomery County is. One donor went online to give to Manna and shared that her gift was "For those who are furloughed. …[I am] happy to be able to help." If you are in a position to donate, please consider an online gift that will help Manna purchase healthy food.
We are also putting plans into place should the shutdown drag on, leaving more people vulnerable, especially as SNAP/Food Stamps benefits run out. Please mark your calendars for January 19-20, 2019, when we will be holding our annual Food Drive in honor of Dr. King.   During these uncertain times, it is essential for Manna to keep our shelves stocked and services strong. You can volunteer with us that weekend.
A government worker let us know, "This place is great. [You] gave me so much food. I am … on furlough status and not receiving a paycheck. This was such a great help. Thank you Manna!"
Thank you, for making sure Manna is ready whenever we are needed,
Jackie
Dear Friend of Manna Food Center,
This is our September newsletter so it is natural that we are focused on back-to-school topics: another year of the
 Smart Sacks
 program providing 2,850 kids with nutritious bags of food each weekend, the arrival of our new retrofitted school bus 
"Manny"
 that will reach hungry neighbors with fresh produce and teach kids and parents skills for healthy cooking. There is a lot to be excited about as a new school year begins, and thanks to your 
support 
we are able to help students achieve.
But it is also hurricane season. Across the aisles and cubicles of Manna, teammates have been checking with those who have loved ones in Florida and the Caribbean, just as we did in August as attention was fixed on Texas and South Asia.  Recently in a staff meeting we talked about the 
butterfly effect
, the theory that the tiny motion of butterfly wings can have a role to play in major weather events such as tornadoes –we weren't predicting the weather!  The topic came up as we were discussing the role that Manna Food Center plays in creating a Hunger Free MoCo, noting the ripple effect of our high standards and ambitious goals.
During this season of weather-related disasters, our team is doing what we can to 
respond
 to those in need from afar, while we redouble our efforts to be of service to those in our own backyard.  We believe that if we do our best with the projects right in front of us, we are part of broader humanitarian effort.  This is not self-congratulations, it is systems-thinking, being sure to do our part.  You do your part as well by being a supporter of our work.  Thank you for making it possible for us to provide steady service here in Montgomery County, MD in the midst of unsettling events across the globe.
Ending hunger, it's what we do,     Jackie
Jackie here.
Here at Manna Food Center we fully embrace the notion that Dr. King's Birthday should be a "Day On not a Day Off." This year in particular, I wanted to honor Dr. King in a way that would help me be a better leader.    Taking to heart Dr. King's observation that,
"The ultimate measure of a [hu]man is not where he stands in moments of comfort and convenience, but where he stands at times of challenge and controversy. The true neighbor will risk his position, his prestige and even his life for the welfare of others."
I decided I wanted to test my commitment to the welfare of others by walking in the shoes of those Manna serves.  I began a week long "Manna diet."
Like any other participant who schedules a pick-up at one of our distribution sites, on the Friday before MLK weekend I claimed a closed box of non-perishable items and an open box of produce, along with a bag of meat.  Even though I know the technicalities of a Manna order—approximately 60 lbs of food designed to offer items that match the nutritional guidelines of the USDA's My Plate, I was pleasantly surprised by the amount of food I received and the range of items it contained.
Looking the order over, I experienced my first minor disappointment—my produce allotment contained more than ½ dozen green peppers, and only one red.  I'm not a big fan of green peppers.  Plus, there was a huge head of cabbage.  I had no idea how to cook that, and I forgot to grab a recipe in the lobby.  But seconds later I felt a boost: a sweet item I could choose from the dessert table was my favorite—crème brulee. I rarely get that special treat except when I go out to eat at a fancy restaurant. There was even a peanut butter brownie for my spouse!
Within two minutes of my "diet" I got a sense of what Manna participants experience every time they turn to us for food—the fact that the offerings are well-rounded, nutritious, and tasty, but they are also mostly determined by "the luck of the draw." I received what items were available due to what had been rescued or collected that particular week.
When I arrived home, opening the closed box of canned items and bag of protein was a little like opening birthday gifts.  There was a lot of curiosity about what was inside.  Here, too, I was pleased and disappointed at the same time.  There were lots of green canned vegetables and tuna, which I know I need to eat more of, but there were also yams and dry beans that held no appeal for me.  Also, some of the meat options I had never cooked before in my life (pork neck bones turned out to be quite delicious after I simmered them in a crock pot). In my meal planning for the week, I realized how much I typically rely on food items that are pretty quick to prepare—frozen veggies, quick to boil pasta—and are not very creative.  With the Manna box, I had a variety of items that required time and talent to prepare.  I also realized that I go out to eat regularly, which is something low-income families might not have the option of doing.
Over the course of my week, aware of the nature of my experiment, I tried not to complain too much about the constraints of my food options, but I definitely felt limited by my circumstances.  I also learned a lot about myself in how I typically use food to reward myself (no salty chips were in my Manna box!), and I gained an appreciation for how much creativity and commitment is necessary to make the most of Manna offerings.  If I wasn't already committed to Nutrition Education programs to help our participants learn how to shop and cook on a budget, I am now!  If I wasn't passionate before about increasing options for choice, I am now!  I am so grateful that Manna, in partnership with faith communities, has three choice pantry opportunities each month, where neighbors can shop for the food that matches their families' size, tastes, and other preferences.
All in all, my week on a Manna diet didn't entail too much hardship, and I'm proud of that.  That means to me that what Manna is offering our participants is generous, healthful, and appropriate.  We are on track to meet our goals for continuing to increase the quality of food and the options for receiving it.  What I learned most from the week-long diet was the power of giving up comfort and convenience.  Inspired by Dr. King and fueled by the direct experience of being reliant on others for my food, I am more committed to helping create a hunger free Montgomery County.
Thank you for joining us in our concern for the welfare of our neighbors.  I look forward to your responses (on our FB page or info@mannafood.org) to the Manna diet and any reflections you have about the work we are doing.
"Failing to plan is planning to fail."
This was a favorite saying of my undergraduate professor, Dr. Margaret Ammons.  She was educating her students to be classroom teachers, but I have found her guidance to be true in the not-for-profit sector.  If social enterprises lack a plan for how they will fulfill their missions, they can easily fall into a trap of delivering immediate services but not focused on approaches to solve long-standing issues.
Last year Manna Food Center committed itself to a fresh look at its work and mission, by embarking on a strategic planning process.  We listened to stakeholders like you, analyzed trends, and debated the way forward.  I am very pleased to report that on September 27, 2016, our Board of Directors endorsed a
2017 – 2020 plan
.  For the next three years, Manna Food Center will focus on pursuing its mission through participant-centered and data driven program delivery, community leadership and advocacy, and a values-based business model that supports the people who make our work possible.  Our team is now focused on creating an implementation approach.
To make sure we match organizational structure to the challenges and opportunities ahead, we also reconfigured our leadership team.  In the photo above you'll see some familiar faces but new titles.  Angela Whitmal, with more than 11 years of service to Manna, is now our Senior Director of Administration and Client Services.  Jenna Umbriac, R.D., is directing our new Programs and Policies team.  Our logistics work is directed by Edwin Drijas. Stephanie Hubbard has expanded her portfolio as Director of Development and Communications.  Additionally, Manna's Board has named me Chief Executive Officer, with the honor of leading the entire Manna team.
On the horizon this year, as we strive for a hunger free MoCo is the opening, on November 12, of our second choice pantry in partnership with Silver Spring United Methodist Church; retooling our fleet of trucks-including a Manna Mobile Market visiting neighborhoods beginning June 2018; and developing a Capacity Building Campaign to secure additional
funding
 for expansion of our space and facilities.
Another saying of Dr. Ammons' was "some teachers have 20 years' experience or some have the same experience 20 times."  Our new strategic plan is a demonstration of Manna's commitment to progress, continuous improvement, and to striving until, in the words of our vision statement, "Our community is a place where all people at all times have access to safe, sufficient, nutritious food in order to lead fulfilling lives and contribute to making Montgomery County, Maryland, a place where all live in dignity."

Jackie DeCarlo
Chief Executive Officer
Dear friend of Manna,
Although school was out during the summer, Manna did a little bit of testing. In June & July we completed our annual client and staff surveys to get feedback and input into the effectiveness of our programs and the status of our team.
Manna has, in my humble opinion, the best team in Montgomery County. Our dedicated staff of two dozen individuals embraces our core values of service, respect, and collaboration to pursue our mission of eliminating hunger in our community. We are as beautiful as the county itself-reflecting diverse ethnicities, classes, races, and religions. Our skills range from navigating suburban and rural roads behind the wheel of 20 foot trucks, to serving clients with professionalism and compassion, to building donor relationships, to collaborating with partners of all kinds…and much, much more.
One of my main goals as Executive Director is to serve this incredible staff so they can do their best to serve the community. I was humbled and gratified when our survey results showed 67% of the Manna team rated their experience working at Manna as excellent. This was up from 32% in FY15. Other notable responses were that 73% agree or strongly agree that their opinions count at Manna, and 87% believe Manna is on the right path to achieving its mission.
Feedback from our client survey was encouraging as well. Our service was rated good or excellent by 92% of our participants. 92% also indicated they use most or all of food received, indicating that we are providing quality, healthy food and also helping avoid food waste at the household level. The most popular suggestion we received, from 73% of participants, was the request for a larger portion of fresh fruits and vegetables.
One of my favorite sayings around Manna is that I don't expect perfection but I do expect excellence. I think that this summer's survey responses indicate Manna is making the most of its high caliber team to deliver exceptional programs. You as a community member should also expect no less, and I thank you for your
support
 .
Jackie DeCarlo
Executive Director
Dear Manna supporter,
I imagine you, also, are thinking about the perfect gifts, no matter what your family or faith traditions.   Parents are making lists & checking them twice.  Congregations are preparing special packages to deliver to neighbors in need.  Businesses are collecting toys to share at local schools.  Through all these activities, we are all giving AND we are receiving.Manna staff recently pulled names for a Secret Santa Gift Exchange and, being a creative crew, you could see the wheels in people's heads start turning.
Here at Manna we give food on a daily basis, made possible through your donations and we receive warm smiles & thankful comments in return.  A teacher at our Smart Sacks school remarked, "Thanks to this program, families are able to feed their children when seasonal jobs like landscaping are scarce." Throughout the year we share food with our neighbors because we know that all people deserve to be well-fed, all our seniors deserve to be cared for, and all our children need to be ready to achieve. In return, our neighborhoods are filled with people better able to create a community where we all live in dignity.
As you consider your year-end charitable contributions, I thank you for what you have made possible so far this year and I ask for your generosity as Manna prepares for the year ahead. Here in your local community, Manna will work to ensure that all food insecure neighbors have access to the food they need to live healthy, active lives.  With your end-of-year gift, you can bolster our programs and projects. Be sure to check your mailbox for a special edition of "Manna Matters" newsletter featuring all the ways you can support this vital work.
In exchange, you'll receive a sincere thank you, noting the tax benefits of your gift.  I suspect, though, as a faithful community supporter, you will most enjoy the satisfaction of knowing that you are a part of Manna Food Center's mission.  Just as the Manna team is taking a pause to enjoy the simple act of giving and receiving, savor the importance of your gift. Together we can end the year with a spirit of generosity and a sense of possibility.
Best wishes of the season to you,
Jackie DeCarlo
CEO
240.268.2524
Dear Manna supporter,
When I was in the third grade I won an essay contest entitled, "Why I Love My Country."  Whenever the 4th of July rolls around, I remember my careful cursive writing and some of the things a young girl was proud of: beautiful landscapes, the Constitution, and caring teachers like Mrs. Robinson.
All grown up and living in Montgomery County, I still believe deeply in the best of America.  Even though on a daily basis the Manna team witnesses some of the struggles our neighbors face, we also know firsthand that community members, like you, are rising to the challenge of fighting hunger with us.  We need food, friends, and funds to reach approximately 3,700 families each month, and
your continued generosity and support
 make that work possible.
Thanks also to those of you who responded to last month's request to participate in our strategic planning survey.  The people we serve are partners in our work too.  Recently, as part of our strategic planning process, Manna invited groups of clients to speak to us about Manna services and to share opinions about the future of our work.   Their sentiments were both encouraging when they spoke of their gratitude for Manna and heart-wrenching when they spoke of their need:
If there was no way to get food from Manna during the month, the degree of hardship will be great, especially for the children who often have to go to bed hungry.  There are numerous occasions during the month were there is only enough food for the children, so the parents will miss a meal.
Throughout the summer, Manna will continue our process of listening to stakeholders as we finalize a strategic plan.  I will be sharing details with you in future newsletters.  While we don't have all of goals and strategies set, like that little third grader who won her first blue ribbon, I'm very optimistic about our prospects. I know what this community has to offer, and I'm proud to work with you and the whole Manna team to create a Hunger Free Montgomery County.
Jackie DeCarlo
Executive Director
When Manna's doors first opened 33 years ago last month, elected officials were present at the creation. Several months before, County Executive Charles Gilchrist, had convened a task force to address the needs of low income and hungry neighbors.   Staff from the Department of Health and Human Services, then headed by Chuck Short, now Special Assistant to County Executive Leggett, took a lead role in creating what became Manna Food Center.  We are grateful for the foundational vision of politicians and civil servants who shaped Manna's mission.  Today, with the passing of the Fiscal Year 2017 budget, we continue our appreciation for the leadership that made funding of several core programs possible.  While public funding constitutes only about 20% of Manna's total revenue, it is essential to our ability to work toward a hunger free Montgomery County.
"We are also beefing up our safety net with an increase in the Working Parents Assistance program's subsidies for child care; an increase for initiatives for homeless veterans and chronically homeless adults; an increase for the [Weekend Bag Coalition], which provides food for elementary school children; and numerous other support programs for our most vulnerable residents." -Nancy Floreen
I know that many difficult decisions were made by the County Executive and County Council in approving the budget. As a taxpayer and homeowner I recognize that my family will be paying more in taxes to make this budget possible.  As the Executive Director of Manna, I am also impressed that, as Council President Nancy Floreen said, many items in the budget "….will have a direct impact on residents' lives….[For example] We are also beefing up our safety net with an increase in the Working Parents Assistance program's subsidies for child care; an increase for initiatives for homeless veterans and chronically homeless adults; an increase for the [Weekend Bag Coalition], which provides food for elementary school children; and numerous other support programs for our most vulnerable residents."
Thanks to Montgomery County support Manna will be able to:
    – Continue our service as the County's designated food bank: Last year Manna reached 38,637 residents at an annual cost to the County of approximately $5.00 per person
  – Provide nutritious food to approximately 2,500 students weekly through our Smart Sacks weekend bag program.   By collaborating with Montgomery County Public Schools, Women Who Care Ministries, and Kids in Need Distributors, we will also scale up efforts to reach the neediest low income students in the next school year
  – Coordinate the efforts of the Community Food Rescue network, which is working to increase the amount of food recovered and shared with food insecure neighbors by 20%
  – Work with local farmers and Farmers' Markets through our "Farm to Food Bank" project that makes more locally grown produce available to the 3,700 families who visit Manna monthly.
When I approach foundations, individuals and businesses to ask them to lend their support to these programs designed to end hunger, my "ask" is stronger because I can say that elected officials are a part of the solution.  Clearly taxpayers are both contributors to and beneficiaries of the work Manna does.  On behalf of the staff and Board of Manna Food Center, and the individuals, families and neighborhoods we serve, I thank Montgomery County as a whole for being a place where our most vulnerable residents are served and our prosperity is shared.
Jackie DeCarlo
Executive Director
Have you ever been interrupted while telling an important story?  Or had a call drop in the middle of an important conversation?  These experiences – whether due to technology or even rudeness -can be unsettling.  As human beings we all want to be heard.  It is a natural part of who we are to want to share our experience.
Manna Food Center is honored to touch the lives of 38,627 people every year.  While we can't have a conversation with each and every client, we believe it is important to listen to those we serve to understand their realities and create common solutions.  In February we had two unique opportunities to listen and learn.  Before a House of Delegates committee in Annapolis, a Manna client, 89 year old Margaret Dubinsky, shared why as a widower with no living children, she relies on Manna's services and Food Stamps.  She noted,  "When I was younger, I worked as a secretary. I also spent many hours volunteering with my church to provide food for people who were homeless. Now, here I am on the other side of the table, asking for your help."  On the car ride home from our state capital, Margaret told me how glad she was to be able to help influence policy makers. I told her how inspired Manna is to be a part of her story.
Soon after, a group of eight guests at the Colesville Presbyterian Church accepted an invitation from Manna to "break bread" together before they began their monthly shopping at the choice pantry.  The conversations we had with the group, as well as community members, were another example of how Manna is combining our food distribution service with opportunities to build community and share experiences.  We are also convening dinner sessions and "street conversations" at distribution sites to foster dialogue across lines of difference about what it will take for Montgomery County to be hunger free.
Manna believes that listening and learning will help us work with the community to create opportunities, policies, and programs to end hunger.  We are interested in engaging with you too.  Please consider volunteering, donating, or reaching out to me directly to share your ideas and insights.
Ending hunger: it's what we do together.
Jackie DeCarlo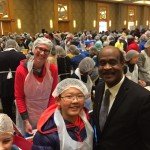 At one time in my career, I was an AmeriCorps director and was motivated by the agency's notion that the Dr. Martin Luther King, Jr. holiday should be considered "A Day On, Not a Day Off."  Since coming to Manna, I've been impressed by how the Montgomery County community comes together on the 3rd Monday of January for a Day of Service.
This past MLK Holiday was particularly special and other food agencies like ours will benefit from the community's generosity.  We hosted our annual MLK Food Drive at 27 Giant stores across the County.  We owe a huge thank you to the hundreds of food drive volunteers, Giant staff, and store patrons, who made the collection of 29,647 pounds of food possible.
But the service didn't end with the food drive!  We also participated in the service event led by the Montgomery County Volunteer Center, on MLK Day to make 100,000 meals.  I was fortunate, along with dozens of other nonprofit representatives, to gather with 2,700 volunteers at the Bethesda Marriott Conference Center.   The volunteers assembled meal packets that consisted of rice, beans and other savory ingredients.   In an initiative with the anti-hunger group, Outreach, and thanks to the support of Fund for Montgomery, the Marriott was a hub of activity as citizens and elected officials gathered to help make Montgomery County hunger free. Click here to see highlights of the event.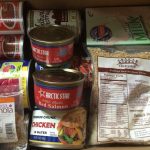 Manna now has more than 16,000 food packets to share with the community.  Manna will, of course, include the packets as part of our regular monthly boxes during the winter months.   As the Center of ending hunger in our County, we will also be sharing these packets with soup kitchens, shelters, pantries and other food programs.  Please let us know if your agency or place of worship would like to benefit from the Dr. King service day success.  Reach me directly:  jackie@mannafood.org.
If the spirit of service over MLK weekend is any indication, it is going to be a great 2016!
Jackie DeCarlo
Executive Director
Join us on February 4 to learn about critical changes to SNAP/Food Stamp eligibility in Montgomery County.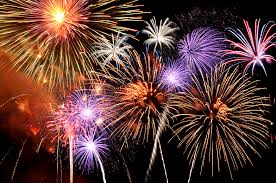 As a big goal setter, I am the kind of person who loves New Year's because I appreciate the chance to pause and make resolutions while also taking stock of progress on commitments made.  Yet at the same time, I am not much of a party-person and am regularly asleep way before midnight.  It has been awhile since I have seen the famed ball drop or toasted the arrival of the New Year.  This paradox is similar to where Manna Food Center finds itself—we live in a county with tremendous assets—diverse people, a vibrant mix of urban and rural communities, and policies and programs that work to share prosperity and opportunity broadly.  Yet, at the same time, approximately 78,000 of our neighbors are not always sure where their next meal is coming from in the year 2016.
The staff and Board of Manna embrace the challenge of such contradictions, hopeful that together we will find solutions to complicated issues.  This is not unwarranted optimism borne out of too many holiday treats, but it is a vision grounded in our commitment to tested approaches and fresh ideas.
Manna has a lot of plans for 2016.  We will:
Help feed more people by wasting less food: As leader of the Community Food Rescue network, Manna is inspired by the values of a sharing economy, powered by advances in technology, and dedicated to having a collective impact with volunteers, donors and partners. Our goal is to increase the amount of food recovered by 20% by the summer of 2017.  Join us!
Accelerate efforts to reach elementary school children: Our Karen Goldberg Smart Sacks program added another 120 students as the number of students eligible for free and reduced meals rapidly climbs in our county.  With financial support Manna will be able to add staff to this program, continuing to build capacity within our 61 partner schools.
Share food and conversation with clients: While it is our daily honor to provide food to those experiencing hunger, in 2016 Manna will also create extra opportunities to "break bread" with our clients. We want to have dialogue about supporting self-sufficiency and creating new solutions to end hunger.
Embark on a three year strategic planning process: Just as we listen to clients, we will also be assessing the views and perspectives of our donors, staff and community leaders to chart the next phase of Manna Food Center's work. Even with a legacy of more than three decades of community impact, Manna has never been satisfied with the status quo.  Committed to making sure that we fulfill our mission means that Manna need to assess our values and programs while planning thoughtfully and ambitiously to end hunger and promote prosperity.  As a dedicated supporter, you will be invited to participate through surveys and other feedback mechanisms.  Thank you in advance for your help in shaping our future.
Click here to sign up for our monthly newsletter and stay up to date on all that will be happening during this New Year.  Please continue to reach out to me personally if I can be of service as we work together to  fight hunger and feed hope in this great, if complicated, county of ours. And, of course,
Happy 2016 to you and yours,
Jackie DeCarlo
Executive Director