Kitchen Confidential: Spices on the Cheap
Lindsey here, sharing another round of my Notes from the Nutritionist: a series of kitchen tips we include in each Manna box to help families produce healthy, home-cooked meals.
Now, raise your hand if this has ever been you:
Spot drool-worthy food photo.
Glance / scroll down to discover accompanying recipe.
Vow you are going to attempt this life-changing recipe in Your Very Own Kitchen.
Check out the ingredient list, note the recipe calls for more than eight spices.
Slump head in discouragement.
Reheat leftovers instead.
I've got you covered…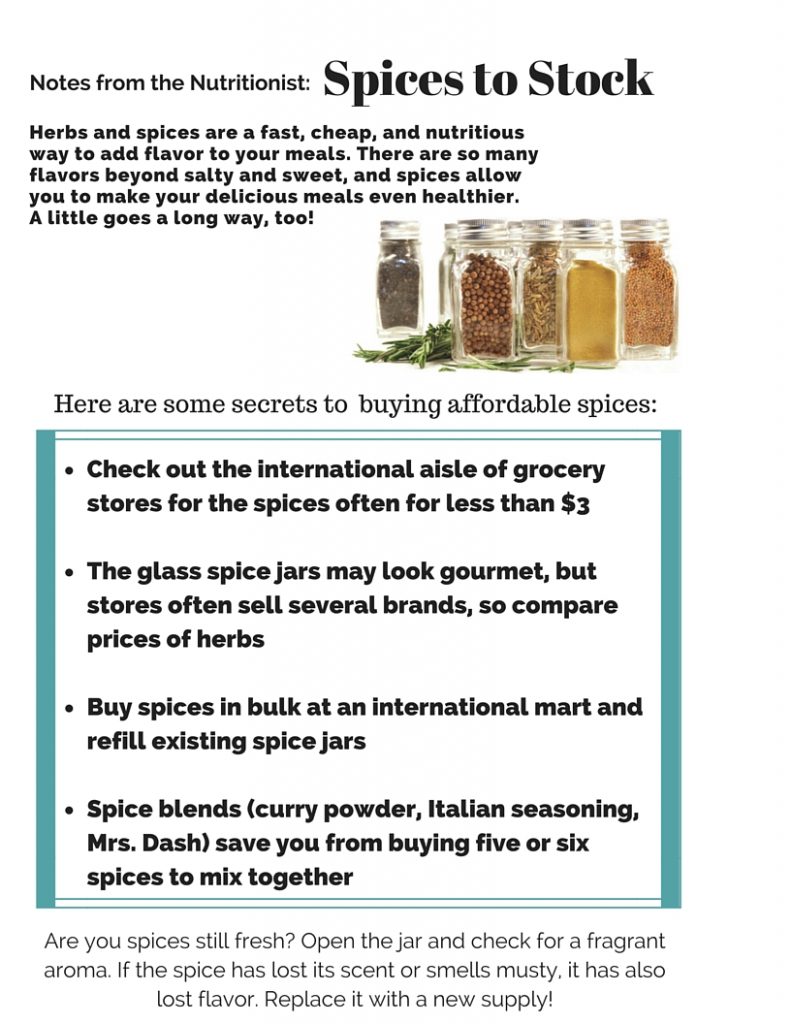 Spices are a fantastic way to throw together a quick, wholesome, flavor-packed meal. Price doesn't have to hinder every part of eating healthy. Hope you enjoyed Part II of our last blog post, The Prepared Pantry, with these remarkably simple tips to improve your spice rack this week.