The Simple Truth About Your Kitchen Cupboard
Lindsey here. After being snowed in at home for four straight days, making meals from every canned bean and frozen vegetable I could combine, I got to the grocery store yesterday. Even after the winter storm has settled, some grocery shelves are still emptier than usual.
Having a stocked kitchen cupboard is not only your key to snowed-in sanity, but also a time and money-saver. When money is tight at the end of the week or the end of the month, stocked ingredients can turn your pantry items into a substantial, appetizing meal.
I developed this infographic for our Notes From the Nutritionist series: kitchen tips we include in each Manna box to help families produce healthy, home-cooked meals.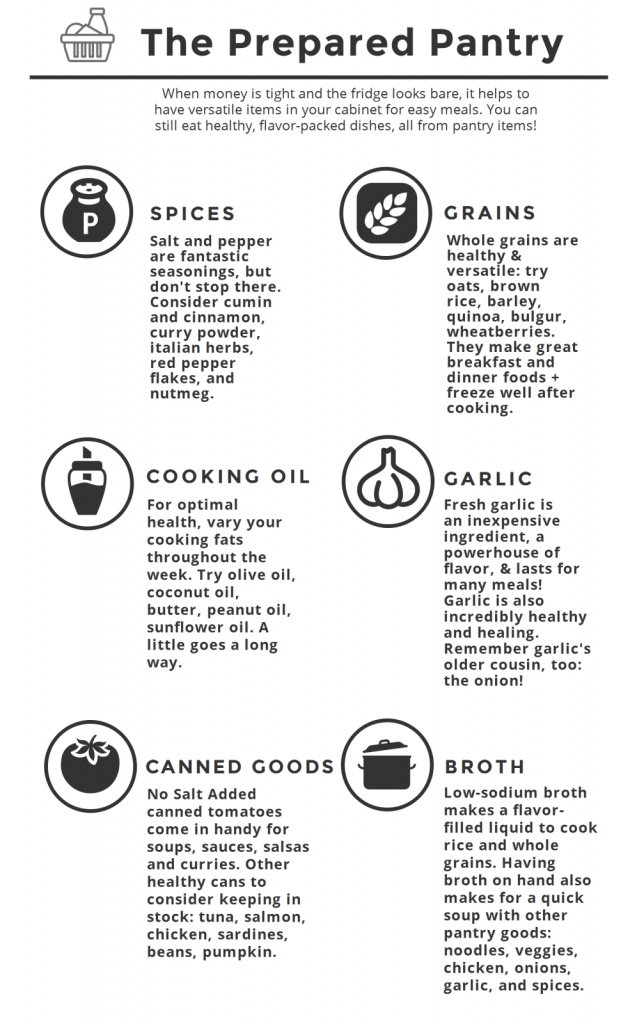 Want to learn more about reading food labels and shopping for the healthiest pantry items on a budget? Come to one of our grocery store tours around Montgomery County, just contact me at Lindsey@mannafood.org