Closing the Hunger Gap
Jamal here. This fall, Angela Whitmal (our Senior Director of Administration and Participant Services) and I traveled to Tacoma, Washington to attend the Closing the Hunger Gap Conference. The goal of this conference is to move hunger relief organizations toward strategies that promote social justice and address the root causes of hunger, using the lens of racial and economic equity.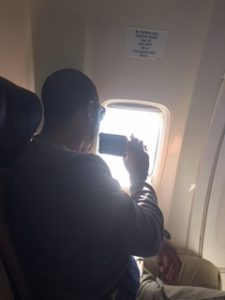 When I first went to Tacoma I was narrow-minded regarding some of our programs here at Manna, but, while away, I learned that ignorance is not bliss–especially if you want to truly cure the ails of a society where the have-nots continue to get less and the haves continue to get more.
As I listened to the different speakers talk about the same battles they face in their states, cities, towns that I fight here in Montgomery County, I realized there are a lot of agencies trying to do the right thing but facing the same stumbling blocks: lack of money, lack of man power and a lack of time to get all they want to do get done and still have time for their own lives. I listened to people come up with ideas that we are currently implementing. Which was very encouraging as well as a having a sense of pride, knowing were heading in the right direction.
There was a conversation started about whether it was ethically right to receive monies from Walmart, a cooperation notorious for not paying its store employees enough money to sustain their families. As the Warehouse Manager, I saw myself wanting the food they donate because the food was either going to a land fill or to a needy family, but this was something I never considered. As a youth of the 80s, and the crack epidemic, I watched a lot of young men sell drugs to line their pockets as well as provide for their families, but am I any different then the parent turning the blind eye so bills can get paid while at the same time taking out an insurance policy on my child so in case of death we can now get out the ghetto?
A recurring phrase used was Social Justice. Are we doing enough to help end the cycle that causes families to need our services, or are we part of the cycle of poverty and hunger another part of the machine that like the pharmaceutical / health care industry instead of teaching people how to better their lives through diet and exercise we offer a drug that seems to address the problem while instead causing several others. Are we a placebo? Are we helping to end hunger or continuing the cycle?
I believe now that we do have a larger responsibility to the public then just feeding them. We do need to educate helping those that might not know about the other resources in MoCo, besides Manna Food Center, by putting them in contact with those that can help them get job training, English classes, educational funding, child care and health care if needed as well as many others.
The Social Justice piece encompasses a lot of things in my eyes seeing to the needs of those that don't have the courage, strength, knowledge, monies to get the help they need to live the life we all deserve. And I believe we at Manna do this daily:
The drivers get up at the crack of dawn to go out to the stores, farmers markets, synagogues, churches or where ever there is food to be picked up to make sure that it is brought back here and sorted and distributed by volunteers and employees working together to make sure people like their own family get the best.
A nutrition team helps to draft guidelines and programs advising us and the public on healthier food choices so that those foods they eat aren't 0 calorie's but nutritious so they can perform the duties on their jobs and in the class rooms to advance to get them out of the cycle of poverty.
The development team drafts up grants while also stirring the hearts and minds of donors that might not ever see the people they help, retrieving monies from grants and funds to help pay for the day to day up keep of the facility.
The volunteer coordinator who helps to bring in a steady supply of help that works for no more than the knowledge of that but for the grace of God there goes I.
A referral office that takes calls for both requests and complaints ensuring that the participant feels like more than another hand out, but their voice is heard like the voice at the Wegmans complaining about the Organic Strawberries being too bruised.
We can do more, and we will do more, because like those 600+ I walked and talked with in Tacoma: we care, and the job will get done.
If this is a conversation you want to join, consider attending one of our monthly Breaking Bread sessions. Manna creates space and intentional conversations to nurture dialogue around critical issues, such as race, class, and a culture of dependency, that create or contribute to hunger in our community. We hope you will join the conversation on the third Wednesday of every month from 4 – 5:30pm at Manna Food Center, 9311 Gaither Rd., Gaithersburg MD 20895. Questions? Contact Angela Whitmal at 240-268-2527 or angela@mannafood.org.
Lindsey here. This time of year, the open food boxes we distribute to clients are overflowing with local produce. It's a beautiful sight: plump tomatoes and bouquets of kale tucked between varieties of purple, white and wee green eggplants. These fruits and veggies travel home alongside foods that our drivers rescue from grocery stores each day. Greek yogurt, cheeses, salad makings and cut fruit provide meals with foods that—if not rescued from grocery stores overturning inventory—would have gone to the trash.
Sometimes food waste seems obvious: perfectly edible, whole ingredients tossed from shelf to garbage. But there is another way food that costs our money and time ends up needlessly wasted. Have you ever brought home a head of broccoli and plucked off the florets only? Or found yourself stumped over the stems of leafy greens and cooked only the tops? When it comes to plants, unnecessary waste can happen when we're not sure if all the parts are edible and what on earth to do with them.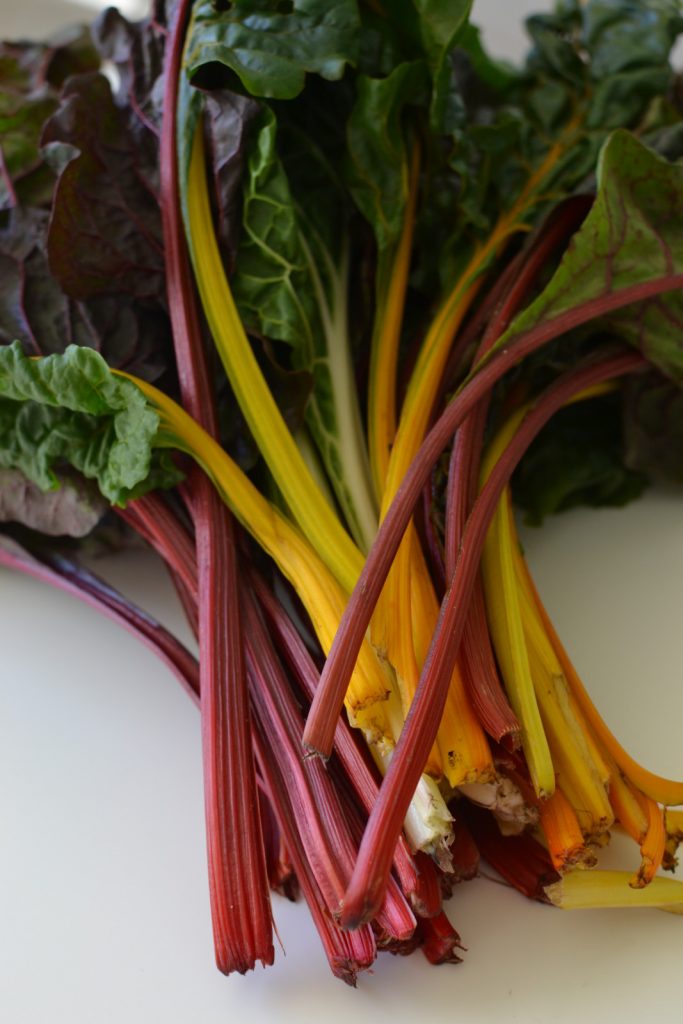 Take this vibrant rainbow chard for example. The prettiest part is the sunset-hued stems, right? But many recipes call only for the leaves. Did you know the stems can be sliced and stir fried, with the leaves added in at the end? The same goes for greens tops (turnip, beet, kohlrabi, collard, or mustard greens); these can be easily braised with garlic and crushed red chili flakes.
You can also switch up your chickpea hummus with chard stalks! In the Mediterranean, chard stalks are boiled and pureéd with garlic, tahini, olive oil and lemon juice for a savory dip.
The most important part of these techniques and know-how—beyond the environmental and good-feeling part of salvaging edible food—is that food stretches further. This is critical when families leave Manna with a 3-5 day supply of food and need those ingredients to make multiple meals. It's why we provide recipes and cooking tips to our clients.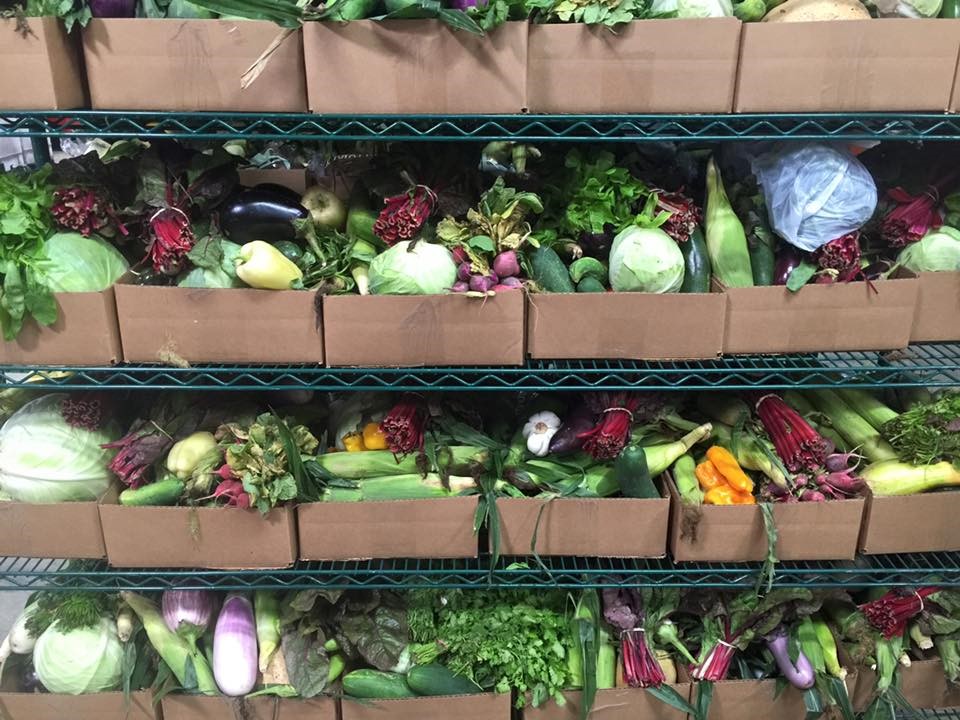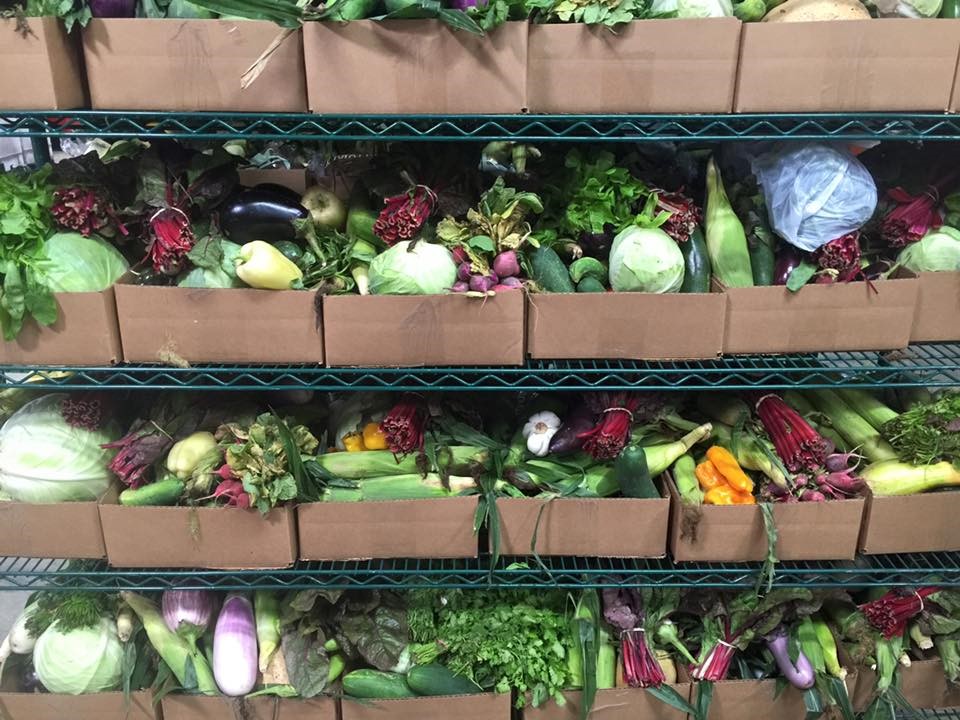 Want to make the most of your farmers market purchases this summer? Check out these great reads below. While you're at the market, come visit a Manna table (look for the bright red tablecloth) at farmers markets all over Montgomery County!
Root to Stalk Cooking: The Art of Using the Whole Vegetable by Tara Duggan (have this on my shelf!)
The Southern Vegetable Book: A Root-to-Stalk Guide to the South's Favorite Produce by Rebecca Lang
Root to Leaf: A Southern Chef Cooks Through the Seasons by Steven Satterfield
Vegetable Literacy: Cooking and Gardening with Twelve Families from the Edible Plant Kingdom by Deborah Madison
Waste-Free Kitchen Handbook: A Guide to Eating Well and Saving Money By Wasting Less Food by Dana Gunders
Lindsey here. I just returned from Hollywood. Yes, Hollywood: the locale of this year's conference for the International Association of Culinary Professionals. There were wonderful surprises on my trip, including a memorable conversation around Nigerian cuisine with my cab driver, Joseph.
I also met some food heroes of mine, Marion Nestle and Lynne Rossetto Kasper. I missed out on autographs, but the opportunity for conversation over dinner was even better. Rather than share about themselves (or their amazing books and radio shows), theirs was a mutual chorus praising Manna's work, especially nutrition education, as the most important kind of work food lovers can share.
Beyond workshops about why cooking matters to kids today, the food retail revolution, and the future of cooking lessons, I spent my first conference day touring Melissa's Produce. Melissa's is the country's leading distributor of specialty produce. On the East Coast, we buy their fruits and veggies in stores like Trader Joes, Whole Foods, and Wegmans. Our Manna drivers rescue food from these stores each week, meaning that Melissa's produce rotating out of grocery store inventory is likely making its way to Manna boxes. This food rescue provides our clients with wholesome fresh veggies, and also reduces food waste.
My visit to Melissa's California warehouse included perusing 1,500 different varieties of fruits and vegetables! In this tour, I learned the birds and the bees of foods that grow on trees…
Four Things This Foodie Did NOT Know About Fruits and Veggies
1.     Males look great in purple
Eggplant is easily my favorite vegetable, I love how versatile it is. It can be creamy, smoky, or crispy—depending how you cook it. Newbies to eating eggplant often complain about the bitter taste, and, boy oh boy, is there an easy way to get around that! The male eggplant has a very small, round scar on the round base of the vegetable; this has less seeds and is less bitter. The female eggplant has a larger, sometimes longer scar, with more seeds: more bitter. If you're new to eggplant, try cooking a male eggplant.
2.     The bumpier the better
Bell peppers are a different story. If you want the sweetest pepper—think of those NO BOYS ALLOWED signs from middle school—look for the sweet females. Female peppers have four (or more!) bumps; they are sweeter with more seeds, and great for eating raw. Male peppers have three bumps: less seeds and less sweet. Male peppers are better for cooking.
3.     A rose is a rose
You know how some things in life have different names for the same item? Water closet, washroom, loo, powder room, lavatory—we know it's the same destination. But did you know that the tangerine, clementine, and mandarin orange is the very same fruit? This rocked my world.
4.     Go give it a squeeze
Mangoes have the most beautiful hues, from tropical greens to sunny yellows and oranges. Though mangoes are the most popular fruit worldwide, many of us look at these colors for ripeness. However, like a peach, tender flesh + fruity fragrance is the real way to determine if your mango is ready to enjoy.
Part of my job as Nutrition Educator is to develop recipes for the abundant, and sometimes, unusual, foods we distribute at Manna. Upon learning this, my new friends at Melissa's gifted Manna with this wonderful reference book, Melissa's Great Book of Produce.
At the end of the day, eating more fruits and vegetables (no matter what the gender) is what counts the most. Our farmers, local grocery stores, and generous donors help make that possible for the families we serve. To learn more about how Manna drivers rescue food from local grocery stores, click here.