Four years at manna: what I forget to remember
Lindsey here. For four years I've worked in Nutrition Education at Manna. It's also how long, before that, I applied for job after job, competing with more experienced colleagues who lost their careers in the Recession.
My role here is rooted in the community; I'm on-the-go to schools, senior apartments, and community centers most days of the week. My classes have grandmothers and grandchildren, veterans and students—I receive both stories and hugs.
In these four years, the Nutrition Education workshops evolve with the concerns of our community: as I hear complaints about deceptive advertisements, we develop a new "Nutrition Fact or Fiction" class. As more and more adults share their confusion over this new "prediabetic" diagnosis, we created a two-part series on habits to hinder diabetes and chronic disease. We talk about small, practical steps that make sense in a busy, budgeted lifestyle: walking and dancing with your kids, drinking fruit-infused water, purchasing wholesome foods (oats, onions, carrots) in bulk—to last beyond the week.
In a span of two days, I was reminded: people here are hungry. Participants are tired, frustrated, worried, too–that's easier to see. Hunger is not always so visible in America, few people standing in line for food assistance appear severely underweight.
In my most recent Cooking Matters at the Store grocery tour, a participant had to sit down for the second half of the class because she was so dizzy. In conversation, I learned that she had not eaten since a bagel at breakfast—seven hours earlier—because she ran out of food at home. Over some fresh watermelon, we discussed unit prices and nutrition labels on the store's front park bench.
The next day, a woman called to sign up for a store tour. I asked how she was doing today—a question I've learn to ask with patient pause in this work. She lost half of her pension when retiring for health issues, so she practices gratitude, but struggles with logistics of getting-by. She was called into work for the same time as my upcoming nutrition class. She truly considered calling out of work just to attend a class about how to stretch a grocery budget.
We hear more about hunger in the news, but in terms of numbers. It's not "the needy"; it's our neighbors in need. 
In these four years, I find the amazement of people who step into our warehouse never ceases–the scale of this work is often surprising. If you are able, I invite you to volunteer with Manna, even for just a day. These stories could belong to any of us.
Lindsey here. I've been teaching healthy budget shopping with the Cooking Matters at the Store program for the three years I've been Manna's Nutrition Educator. The questions that arise week after week are, sadly, the same: "I was just diagnosed with Type II diabetes, what can I eat now?"
In response to this question, I developed a new class for Manna called "Habits to Hinder Diabetes and Chronic Disease". I teach this class at agencies throughout Montgomery County. This week alone, I've taught the workshop to over 60 individuals at senior apartment complexes and the Wells-Robertson House. The refrain of this class is that Type II diabetes can be controlled, and—best of all—prevented and potentially reversed. There is so much bad news about diabetes, a diagnosis that can be frustrating, confusing, and maddening. So I set out to create an uplifting workshop that highlights the ways we can take control over our health. One of those is to gradually transition our eating habits from those abundant meats and sweets to more beans and greens. But informed food choices are only one piece of prevention.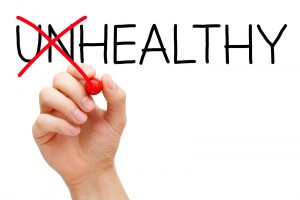 Here are the four healthy habits we discuss at the end of the workshop (adapted from The End of Diabetes by Joel Fuhrman, M.D.):
1.      Make a commitment to yourself.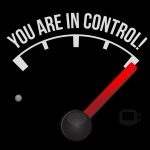 Write down your health goal and share with valued people in your life. Rather than thinking "I'm on a diet", consider the choices you are making towards your own health and positive well-being. This isn't about deprivation, it's about the good care you're giving yourself. Indulgent comfort-food may provide a momentary boost, but the most pleasure in life comes from more meaningful achievements. Each day of healthier food choices brings you closer to improving your health.
2.      Track your progress.
Keep a notebook in a place you'll see it (next to the bed, in the pantry). At least twice weekly: log foods, (and beverages!) and exercise. Even if it's not the precise amount, paint a picture of the food variety in your day. A variety of color is key. If you have diabetes, track your blood sugar and medications too. Write down your movement, how long and vigorous the exercise. Tracking your progress and success can be a powerful motivator—you've got the data to show for all your hard work!
3.      Switch up your pantry.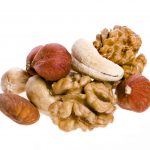 Keep bulk items around. The store brand plain oatmeal, bag of carrots and onions, and one pound of brown rice are inexpensive (versatile and nutritious!) items that stretch your food throughout the month. Avoid purchasing foods that are pre-seasoned and flavored. With items like canned soups or high-sodium packaged foods, combine with fresh, frozen, or no-salt added items to add more fiber to the dish and decrease the sodium per serving.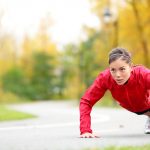 4.      Move more.
Exercise is the very best prescription to protect our health. Medication does not replace the need to (or lifelong benefits) eat well and move more. The benefits are vast, supporting the musculoskeletal system, digestion, heart and blood vessels, and even mental function! This doesn't have to be long distance running: even standing up from a chair and sitting back down for 5 straight minutes gets the heart pumping.
If you know an agency serving families with low-income that may be interested in this class, contact Lindsey at Lindsey@mannafood.org