February 19 – Breaking Bread
Our purpose is to dive deep into the root causes of hunger and poverty and explore new solutions to ending those experiences in our community.  We break bread/share food with one another at these gatherings in recognition of the central role food plays in all of our lives.  We build relationships while working to ensure that our community is a place where all people at all times have access to safe, sufficient, nutritious food in order to lead fulfilling lives and contribute to making Montgomery County, Maryland a place where all live in dignity.
Join us next Wednesday from 4-5:30pm and every month on the 3rd Wednesday at 12301 Old Columbia Pike, Suite 200, Silver Spring MD 20904!  Bring a co-worker or friend with you!
It's the holiday season and along with chillier temps come requests from Manna to you, members of the community, to participate in food drives to stock our shelves and, in turn, our participants' pantries.
As our warehouse gets filled with cans of vegetables (low sodium, please!)  and boxes of pasta (whole grain, please!) we express our gratitude to the Manna drivers who transport bins of food around the County. We give thanks to the shoppers for generously choosing to purchase a little extra to share with a neighbor. We are grateful to the grocery store staff for hosting and advertising our drive, and the corporate level executives who encourage individual stores to get involved in charitable acts. 
We seldom follow this thread of appreciation back to the people who first planted the wheat or put the seed in the ground. Yes, it may be large scale operations that bring the bulk of the food to grocery store aisles and often many stops between the soil and the dinner plate, but there is always a farm and farmworkers to ultimately thank for food making its way to our plates. 
Manna's Farm to Food Bank program recognizes highlights and supports the farmers that ensure food security in this region through direct purchasing. We are fortunate to have close relationships with four County-based farms: Red Wiggler Community Farm, One Acre Farm, Sandy Spring Gardens and Chocolates and Tomatoes Farm.   
These farmers (Woody Woodruff, Michael Protas, Tom Farquhar and Mark Mills, respectively) commit to cultivating a portion of their fields each season for Manna to share with County residents. Partnerships with county-based farmers markets allow us to expand our scope to regional producers from Pennsylvania, Virginia, and other parts of Maryland. Vegetables not sold at the end of the market are passed along to Manna for a fraction of the cost.  
The City of Rockville market, Central Farm Markets, and the Olney Farmers and Artists Market had dozens of vendors participating this year. Customers at each market supported participating vendors through cash donations supplemented by County grant funds.  
We want to take a moment now to thank the many hands that grew and harvested nearly 114,000 pounds of greens, squash, tomatoes, peaches, and apples that ended up on the plates of thousands of Manna participants between June and November.  We encourage you to amplify our gratitude by purchasing products from these farms and our participating vendors at these farmers' markets.  As Wendell Berry said, "Eating is an agricultural act."  Let's not forget to thank all the actors that keep us eating all year round.  
Spend a sweet afternoon with Montgomery Parks!
Join us for Afternoon S'mores at your local Urban Park. Come with your family, friends or come alone. We will have the fire, graham crackers, chocolate, and marshmallows ready for you. It is free!
We are accepting donations for those in need so please feel free to bring nonperishable and/or canned food. Drop off your donation at the park and stay for some delicious S'mores!
Saturday, February 22nd
12-2 pm
Warner Circle Park
10231 Carroll Place
Kensington, MD 20895
Celebrating an Apple's Journey from Farm to Table 
This year's Manna Food Center's Community Food Rescue Week Oct 20-26 demonstrated how our community is feeding more and wasting less with five public events.   
CFR Week's aim is to raise public awareness about food waste, hunger, and food recovery in Montgomery County. This year's events thanked CFR network members, expanded the CFR network, celebrated our accomplishments, and reinforced our close ties with supporters and partners. 
The common thread of each event followed post-commercial harvest apples along their journey– gleaned at the orchard, distributed to neighbors in need, cooked into delicious apple crisp, and sampled at events. CFR week finished with a composting demo to show how even food scraps can be used to enrich the earth. Read on for highlights of each event.  
Gleaning Apples at Butler's Orchard 
Montgomery County Master Gardeners and GSK volunteers joined us at Butler's Orchard, our event co-host and CFR network food donor, to glean apples. Most of the 1,200 pounds of gleaned apples were distributed to CFR network food providers that serve neighbors experiencing hunger. The rest were baked into apple crisp at the Cooking with Recovered Food Event. 
Cooking with Recovered Food 
Following gleaning at Butler's Orchard, we joined with co-hosts Silver Spring United Methodist Church, STEP Chef Scott Ulen, MoCo Food Council and KindWorks volunteers to cook gleaned apples into apple crisp. Using recovered food, we cooked other delicious dishes from recovered food such as crostini with greens and fall grain salad. The 100 prepared meals were donated CFR network member, the Montgomery County Coalition for the Homeless. We also prepared appetizers and apple crisp that were served at other Community Food Rescue Week events.  
CFR Happy Hour 
Foodies and food advocates mixed and mingled at True Respite Brewery to discuss our local food system, promote food security and fight food waste. We recognized CFR volunteers and this year's CFR mini-grant awardees. Attendees enjoyed True Respite's beer, wine, kombucha, and soda that accompanied delicious appetizers and dessert made from Butler's Orchard gleaned apples and recovered food at a CFR Cooks! Event earlier in the week.  
No Waste, Big Taste Cooking Competition 
Our No Waste, Big Taste cooking competition drew a large crowd at the Silver Spring Fresh Farm market. The event pitted two CFR member donors—PLNT Burger and Matchbox against each other to see who could best use mystery donated and rescued ingredients from the Manna warehouse and market vendors. In two quick rounds they each created an incredible appetizer and main dish.  Jenna Umbriac, Manna Director of Programs, emceed the competition and kept the crowd's rapt attention with chef, sous-chefs, and judge interviews, and trivia questions to the audience about Manna, CFR, hunger, food waste etc. Farm market attendees were treated to samples of the above– mentioned apple crisp as they learned about CFR.  
Koiner Farm Tour and Compost Demonstration 
Koiner Farm, the only urban farm in Montgomery County welcomed us along with Bethesda Green, the Montgomery County Food Council, the Compost Crew, and the Montgomery County Department of Environmental Protection. Each organization shared their connection to our food system, starting with how food is grown to how food scraps are turned into compost.  Attendees learned how to reduce food waste at home while enriching their gardens and the environment by composting food scraps.   
For more highlights visit: CFR Website www.mocofoodrescueweek.org. Community Food Rescue Week happens once a year, but volunteers are needed all year round. Visit www.communityfoodrescue.org to learn how you can feed more and waste less. 
Planning to take your Required Minimum Distribution early? You may want to consider making charitable donations through a Qualified Charitable Distribution* (QCD). A QCD is a direct transfer of funds from your IRA custodian, payable to a qualified charity. QCDs can be counted toward satisfying your required minimum distributions (RMDs) for the year, as long as certain rules are met. 
In addition to the benefits of giving to charity, a QCD excludes the amount donated from taxable income, which is unlike regular withdrawals from an IRA. Keeping your taxable income lower may reduce the impact to certain tax credits and deductions, including Social Security and Medicare. 
Also, QCDs don't require that you itemize, which due to the recent tax law changes, means you may decide to take advantage of the higher standard deduction, but still use a QCD for charitable giving. 
Can I make a QCD? 
While many IRAs are eligible for QCDs—Traditional, Rollover, Inherited, SEP (inactive plans only), and SIMPLE (inactive plans only)* —there are requirements: 
You must be 70½ or older to be eligible to make a QCD.

 

QCDs are limited to the amount that would otherwise be taxed as ordinary income. This excludes non-deductible contributions.

 

The maximum annual amount that can qualify for a QCD is $100,000. This applies to the sum of QCDs made to one or more charities in a calendar year. (If, however, you file taxes jointly, your spouse can also make a QCD from his or her own IRA within the same tax year for up to $100,000.)

 

For a QCD to count towards your current year

'

s RMD, the funds must come out of your IRA by your RMD deadline, generally December 31.

 
Any amount donated above your RMD does not count toward satisfying a future year's RMD. 
Funds distributed directly to you, the IRA owner, and which you then give to charity do not qualify as a QCD. 
*Ask your financial advisor for more information 
Editor's Note: The following are remarks from Manna CEO Jackie DeCarlo at the Universities of Shady Grove "Ingredients for Change" event with Chef Jose Andres on Thursday, October 28, 2019.
I'm already a big fan of USG and to see alum involvement continues to impress.  I'd like to thank Chef Susan Callahan of the Hospitality Program who has been a long-standing partner of Manna Food Center.  Most recently she has helped us feed more people by wasting less food through our Community Food Rescue program.  Also, I want to give a shout out to Director of Administration, Jessica Nardi, who serves on Manna's Board of Directors.  I am also extremely honored that the Center for Student Engagement, Director, Andrea Milo, included me and Manna Food Center in today's events.
Of course, it is a bit intimidating to be the warm-up act for such a famous chef and hero like Chef Andres.  While I love to eat and I'm committed to ending hunger, I'm no cook.  In fact, my idea of a sous chef is to ask my spouse to heat up a burrito in the microwave.
But, fortunately, we do have a couple of things in common.  We both lead not-for-profit organizations focused on not only feeding hungry people but also reforming food systems.  We've both been privileged to travel around the world to try to be of service to communities in need and to respond to emergencies here at home.   We both know how essential volunteers are to responding to crisis and to offering hope and hospitality to their neighbors.  At Manna Food Center, in fact, if you add up all the hours volunteers serve in a year, it totals 35 full time staff, more than doubling our capacity last year to reach the 34,210 neighbors we served.
Today, I've been asked to help USG students and guests to contextualize the information and inspiration we are about to hear from Jose Andres.   What I'd like to suggest is that as you listen ask yourselves some questions as you hear the stories and statistics.
Here in Montgomery County, for example, an estimated 63,000 neighbors don't always know where their next meal is coming from.  In fact, more than 50,000 students in MCPS receive meals at schools. On the other end of the spectrum, more and more seniors are aging into poverty.  People like Bella, who called me recently to thank me for the friendly reception she receives at our pantry in partnership with Colesville Presbyterian Church.  Other people who turn to Manna include the working poor—people who work hard but can't make ends meet. Those neighbors constitute at least a third of the people Manna serves.  So I'd like you to ask yourself:
Do I need to reach out to receive food?
Before you shrink back with the idea of receiving "Charity" let me share that I understand a little bit about how hard it is to be a college student. In undergrad, I was helped by Pell grants, student loans, personal loans, and a single mom who worked two jobs.  I know a lot of USG students juggle studies with jobs.  That's why USG in partnership with Capital Area Food Bank offers a mobile market once a month.  On a daily basis, thanks to the service of an AmeriCorps member, there is a pantry called Grover's Essentials.  On November 6, Manna's Pop Up Pantry (who we nick-named Manny) will be visiting this campus to offer tips on how to prepare tasty, healthy food on a budget.  Take it from me, and I suspect the Chef will agree, there is no shame in accepting help.  In fact, receiving support boosts your chances of a brighter future. You'll have the energy and focus to study, you'll be less likely to fall prey to diet-related disease, and when you are self-sufficient you'll have a deeper empathy for those who fall on hard times.   There are a range of organizations across the county who are ready to serve.  The Montgomery County Food Council has an on-line directory that lists the locations, hours of operation, and more.
Another question to ask yourself as you listen is what part of the Chef's story would you like to replicate?  Is it volunteering your time?  Starting a social enterprise?  Montgomery County is an excellent place to offer your time and your talent and to innovate.  Our Volunteer Center is a great clearinghouse for all different kinds of ways you can pay it forward or give it back.  And not just with food, you can offer comfort to cancer patients, confront climate change, organize against gun violence.  If you have a passion there literally hundreds of local, regional, and national nonprofits that will welcome your time and talent.  If you ARE into food, organizations like Manna and our partners have opportunities like stocking shelves at our warehouse, assisting with nutrition education classes, answering phones–especially if you are bi or tri-lingual– holding food drives, acting as food runners using our mobile app, and preparing meals in our commercial kitchen.
Finally, ask how you can bring your values into your current or future workplace.  Maybe you don't want to be a chef OR a not-for-profit executive, you don't have time to volunteer. Even so, you can make an impact.  Whether you are studying business, cybersecurity, public health or bio-tech, you'll be working in institutions.  Institutions need people who bring not only their talents and skills to work every day but also their values and commitments.  Seek out and find institutions already committed to corporate social responsibility, such as Marriot International, and urge them to do more.  Or, if you somehow land in a place that doesn't have a corporate volunteer program or is behind the curve on sustainability, step up and show them how it is done.  Today, you'll get lots of ideas for making things happen in whatever sphere you operate in.
I suspect you turned out today not only to hear from a celebrity but to learn from a role model.   Listen up and consider how today and tomorrow you can follow the chef's lead and become a hero for those around you.
So please join me in welcoming to the Universities of Shady Grove, the newly minted #19 of the Washington Nationals, Jose Andres.
Bank of America Announces 2019 Neighborhood Builders® Grants to Manna Food Center and National Housing Trust
Each non-profit to receive $200,000 grant
Bank of America has supported 32 Neighborhood Builders with $6.4 million in grants in Greater Washington DC since 2004
Washington, D.C. – Due to their demonstrated commitment to improving economic mobility in the communities they serve, a pair of Greater Washington non-profit organizations — Manna Food Center of Montgomery County, Md. and National Housing Trust (NHT) of Washington, D.C. — have been named Bank of America's 2019 Neighborhood Builders®. Each organization will receive a $200,000 grant as part of the Bank of America Neighborhood Builders program.
In addition to monetary grants, each non-profit also will receive leadership training for a designated executive and emerging leader, and the opportunity to access capital for further expansion of their social impact.
Manna Food Center provides food to more than 34,000 individuals every year, and helps distribute rescued food to soup kitchens, food pantries and emergency shelters. Serving Montgomery County residents since 1983, Manna's mission includes supplying healthy food choices and providing education on proper nutrition. Manna Food Center offers mobile and pop-up kitchen services with the organization's fully equipped retro-fitted school bus they lovingly call "Manny."
"We are delighted to receive this important Neighborhood Builders grant from Bank of America, and we look forward to putting it to great use to achieve Food for All in Montgomery County by reaching 10,000 more neighbors," said Manna Food Center CEO Jackie DeCarlo.
The National Housing Trust preserves, improves and maintains affordable housing so that low-income families can live in quality neighborhoods with access to opportunity. Through public policy advocacy, real estate development, lending and energy solutions, NHT has preserved more than 36,000 affordable homes in all 50 states and currently owns 35 affordable-housing properties nationwide, including 10 in the District, two in Arlington, Va., and one in Vienna, Va.
"This Neighborhood Builders award enables NHT to generate even more of a positive impact in affordable housing throughout the National Capital area. Headquartered in D.C. and surrounded by the largest concentration of communities in our portfolio, we're pleased to put this capital from Bank of America toward the best possible use: improving housing options for families right here in the District," said Priya Jayachandran, president of National Housing Trust.
"Bank of America is helping drive economic mobility in the D/M/V and one of the ways we're doing that is through the partnership with our Neighborhood Builders," said Larry Di Rita, Market President for Greater Washington D.C., Bank of America. "We're proud to associate with Manna and NHT, and help them continue the important work they are doing."
Bank of America's presence in the Greater Washington DC market extends back more than 200 years. The Neighborhood Builders program is in its 16th year, and through it, Bank of America has partnered with 32 Washington, D.C., area nonprofits and has provided $6.4 million in grants since 2004.
Bank of America
Bank of America is one of the world's leading financial institutions, serving individual consumers, small and middle-market businesses and large corporations with a full range of banking, investing, asset management and other financial and risk management products and services. The company provides unmatched convenience in the United States, serving approximately 66 million consumer and small business clients with approximately 4,300 retail financial centers, including approximately 2,400 lending centers, 2,600 financial centers with a Consumer Investment Financial Solutions Advisor and 1,700 business centers; approximately 16,600 ATMs; and award-winning digital banking with nearly 38 million active users, including approximately 29 million mobile users. Bank of America is a global leader in wealth management, corporate and investment banking and trading across a broad range of asset classes, serving corporations, governments, institutions and individuals around the world. Bank of America offers industry-leading support to approximately 3 million small business owners through a suite of innovative, easy-to-use online products and services. The company serves clients through operations across the United States, its territories and approximately 35 countries. Bank of America Corporation stock (NYSE: BAC) is listed on the New York Stock Exchange.
For more Bank of America news, including dividend announcements and other important information, visit the Bank of America newsroom. Click here to register for news email alerts.
www.bankofamerica.com
###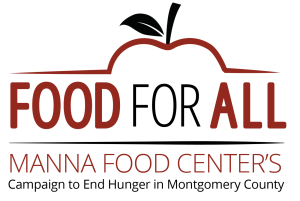 This past year has been one of exciting transition for Manna Food Center. Through the dedicated support of donors like you, we have been able to steadily grow our programming and services. Manna is excited to announce that now we have launched a bold expansion plan focused on bringing fresh food to high-need communities where poor transportation and other barriers make access to healthy food challenging.
Through this expansion, Manna is going to the areas where people
need them most.
Joy Stein, Food for All, Campaign Committee member
How are we doing this? Through the transformation of our current warehouse at 9311 Gaither Road in Gaithersburg into a food distribution hub & the opening of a new marketplace and office at 12301 Old Columbia Pike in Silver Spring.
This expansion wouldn't be possible without generous supporters who are stepping up to ensure our neighbors have the nutritious food that they need. Manna has launched the Food for All Campaign to raise the much-needed funds to fuel this transformation.
This spring, Community Food Rescue (CFR) rescued and distributed our five millionth pound of food, the equivalent of 4.1 million meals to people who are experiencing hunger. In addition, CFR food recipient organizations that have surplus food that they cannot use have also used our ChowMatch app to redistribute the food to other CFR network members. An additional 59,433 lbs. of food (representing 50,000 meals) has been redistributed to people who are food insecure.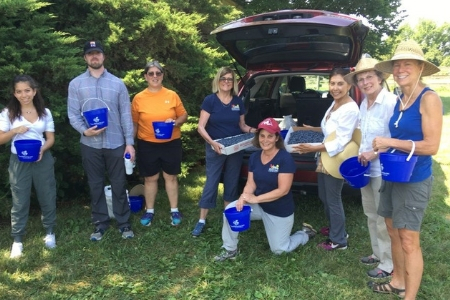 Since our launch in September 2015, the CFR network of food donor businesses, non-profit food recipient organizations, and volunteer food runners has grown to 373 members throughout Montgomery County. As we've grown in numbers, the network has also expanded the kinds of food we are able to rescue. Last summer we started gleaning fruit and vegetables from local farms in partnership with Montgomery County Master Gardeners and the Maryland Extension.
We gathered everything from strawberries and blueberries to sweet potato greens and apples that were no longer commercially viable. These delicious foods from Butler's Orchards and Red Wiggler Community Farm were much appreciated by CFR recipient organizations, including Shepherd's Table, Sally K. Ride and Washington Elementary Schools. If you'd like to volunteer at a gleaning session or know a farm that offers gleaning to groups, contact: communityfoodrescueoutreach@mannafood.org.
CFR has also started cooking with recovered food to use bruised, wilted, or misshapen food that is better cooked rather than eaten fresh. Thanks to Manna Food Center's partnership with the Silver Spring United Methodist Church, we used the church's newly refurbished commercial kitchen that is designated for social mission purposes.  In last year's pilot project, we invited guest chefs from Marriott International and volunteers from KindWorks to help.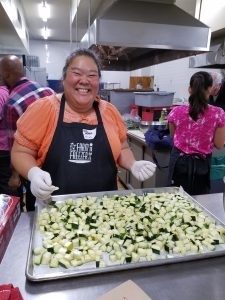 During nine three-hour cooking sessions, we turned 2,160 lbs. of meat, vegetables, fruit and staple foods into 1,700 tasty entrees, soups, salads, side dishes and fruit crisps. These meals were very much appreciated and needed by non-profit shelters that serve meals but do not have kitchen facilities for cooking. The chefs enjoyed the challenge of menu planning with what was available; volunteers loved learning cooking techniques from professional chefs, and shelter clients found the restaurant-quality meals delicious! We are scaling up our CFR Cooks! project to once a week. If you'd like to volunteer for our weekly cooking sessions, visit www.dokindworks.org for more information and to sign up.
These food recovery activities help not only those who are food insecure, but also our planet. By not wasting food on the farm, we also are eliminating the waste of water and energy used to grow that food. By reducing the amount of food waste entering our landfill, currently 147,000 tons per year in Montgomery County, we save on greenhouse gas emissions. CFR's ChowMatch tool, used to match food donor businesses with food recipient organizations, also calculates the environmental benefits of the network's accumulated recovered food.
The net greenhouse gas emissions benefit from CFR's food recovery thus far is 5,391 metric tons of carbon dioxide, equivalent to 1,154 vehicles removed from the road for a year, or 13.2 million miles not driven by one passenger vehicle.
Whether tracking greenhouse gas emissions or tasty meals, it's clear that feeding more and wasting less is good for people and the planet.

Nearly every Monday in August you can expect to see Manna's walk-in refrigerator bursting at the seams with summer fruits.  Zucchini, eggplant, tomatoes, peppers, and peaches are stacked in crates that reach to the ceiling. And, yes, those are all fruits, botanically speaking. One by one each pallet of the season's bounty is brought out to Manna volunteers who enthusiastically fill boxes and racks destined for a Manna distribution site.  During the peak of the growing season, families can expect to receive approximately 20 pounds of fresh, regionally produced fruits and vegetables.
Sharing this abundance wouldn't be possible without the extremely hard work of dozens of farmers around the region who regularly contribute to Manna's Farm to Food Bank program at a partnering Montgomery County farmers market. The generosity of market customers and funds from the County Community Grants program allow us to provide a small stipend to each vendor but most vendors donate much more than this modest payment could ever cover.  What's more, a few vendors go out of their way in the winter months to continue to deliver product to Manna's Gaithersburg facility.
In addition to the important role supporting local farms has in creating a more food secure Montgomery County, it's also critical to the promotion of a healthier Montgomery County.  Based on our annual participant survey, 83% of participants report that receiving fresh produce from Manna contributes to improving their health.
We often celebrate Manna's partnerships with City of Rockville, Olney Farm & Artisans Market and Central Farm Markets but we don't often get to shout our gratitude to those many growers who fill Manna's trucks with sweet corn in the summer, delicate leafy greens in the spring, and hearty squash in the fall.   We will be recognizing them this month by providing a sign that our partners can display at market. Please help us thank them by patronizing these Farm to Food Bank supporters at a participating farmers market this weekend.
Manny the Mobile Kitchen and Pop-Up Pantry vehicle was invited to participate in the Montgomery County Farm Tour this year. Our driver, Maka Graham, and coordinator, Jaimie Mulligan, had a wonderful time introducing participants, donors, volunteers, and community members to our two programs that feature the vehicle. For those that do not know, "Manny" is a retro-fitted school bus with a full commercial kitchen onboard. Manna uses this kitchen to go to schools on a monthly basis to teach elementary school students grades 3rd through 6th basic nutrition principles through cooking and tasting. In addition to the classes for children, we also use the bus to host Pop-Up Pantries in different underserved areas of our County. We fill the vehicle with racks full of fresh produce, and go to places in Montgomery County that benefit from this type of outreach. We also use these opportunities to connect new people to Manna's mission and services.
When people entered the vehicle on Saturday, they were greeted with a choice of two different samples featuring local produce items from Red Wiggler Community Farm. The first recipe used the beautiful multicolored heirloom tomatoes and fresh basil picked by Red Wiggler growers. We created a simple Caprese salad with the addition of some whole mozzarella, freshly ground black pepper, sea salt, and balsamic vinegar. Just as we do in our children's nutrition education classes, we focused on highlighting the featured ingredients. The second recipe took advantage of the multitude of local cucumbers and tomatoes to make a simple chopped salad with onions, red wine vinegar, salt, pepper, and olive oil. The bus provided a shady and cool refuge on a beautiful sunny day.
If you are interested in bringing Manny to your school, please reach out to our Program Coordinator, Priya Narang at priya@mannafood.org. We are still creating our calendar and are always eager to include new partnerships in our plan. We have limited space available, so please act soon.
This celebration of local ingredients and Manna's mission to share good food in welcoming spaces continued that evening guests at the Poolesville Golf Course. Central Farm Markets, a longstanding partner and support of Manna's through our Farm to Food Bank program showcased some of their local vendors at a Farm to Table dinner organized in conjunction with the 2019 Farm Tour.
Diners plates were full of delicious, local ingredients from Community Food Rescue network member Plow and Stars Farm,  Manna Farm to Food Bank partner One Acre Farm and a few generous vendors that regularly provide product from the Bethesda Central Farm Market including Young's Harvest and Twin Springs Farm.  What made the spread even more satisfying was the fact that 10% of the proceeds were given to Manna to further our vision of a more food secure Montgomery County.
In the spring of 2014, a group of congregants from Colesville Presbyterian Church approached Manna Food Center to ask if they could become a distribution site. They had seen how we operated at the nearby East County Community Center and had even tested whether or not they could lift the boxes of 60 pounds of food. Lucky for them (or at least for their backs), we had a different idea in mind when we asked if they would experiment with a new choice model pantry. Lucky for us, they accepted the challenge and with a basic framework provided by Manna they created a monthly opportunity for community members to come together and support one another.
CPC's focus on hospitality is evident in the way each person is treated when they come to the church. A close fellowship has formed among volunteers and participants. They come together around food and share comforting hugs, smiles, and laughter.
Over the last 5 years, they've been steady on Manna's vision of providing "good food in welcoming spaces" and Manna is now using the CPC example as a foundation for new choice sites at Silver Spring United Methodist Church, Gaithersburg Middle School and our upcoming marketplace at 12301 Old Columbia Pike. ( See full distribution site list.)  We enjoyed sharing our gratitude with CPC members and patrons of the pantry at a potluck dinner hosted by CPC on June 30.
Happy Anniversary to all the volunteers and staff at Colesville Presbyterian Church!
"Eat your greens" was a common phrase at my dinner table growing up. My mother was desperate to get all three of her children to eat vibrant leafy vegetables. Red, orange, yellow, purple, and basically any other colored vegetables and fruits never seemed to spark as much dinner-time contention as the green ones. For years my little sister would even pick parsley out of her mashed potatoes to avoid anything green! I often wondered why my mom was so insistent that I eat the pile of spinach sitting on my plate. Today we are going to explore why greens are central to a healthy diet, where to find a variety of different greens, and how to cook them to make them irresistible.
Leafy green vegetables are an incredibly critical part of a healthy diet. They're packed with vitamin A, vitamin K, vitamin C, iron, calcium, and fiber. It is important to get these nutrients when you are a child, adult, and senior because they help you build strong bones and keep your digestive system regular. There has also been a lot of evidence that green-heavy diets help protect the brain by sharpening the memory and slowing neurodegenerative decline (NPR). Greens can be the nutritional superstars of a meal and offer numerous health benefits if you eat them every day. Some of these benefits include reduced risk of obesity, heart disease, and high blood pressure (Healthline).
As humans, we are lucky to be able to eat an extremely large variety of different foods. Our food diversity is one of the reasons why people from different cultures and traditions have such unique and interesting recipes. Within the world of food, green vegetables are a massive category. Some popular leafy options include spinach, kale, and collard greens. We can usually find these verdant staples in the frozen, canned, or fresh isle of any local grocery store in the United States. However, if you're bored of the usual fare, or are just in the mood for something more I encourage you to check out your local Farmer's Market. In the height of summer, you will find interesting leafy green options that might pique your curiosity and encourage you to try new recipes and eat more leafy greens.
Here are four of the more interesting greens we've found at Manna from our local Farmer's Market:
Arugula is a leafy green with a delicious peppery flavor. The smaller the leaves, the less bitter the taste. Arugula is great in salads, sandwiches, or as a raw topping on a pizza. Arugula is also an extremely hearty crop and can be grown at home by gardeners of all experience levels.
Bok Choy is a slightly bitter but mild vegetable and it is very popular in Asian countries. It's easy to pair with a lot of strong flavors, which makes it great to add to a variety of recipes. It has thick, dark green leaves with crisp, juicy white stalks, and the entire plant is edible. It is best cooked by adding it to soups, stir-fried, or sauteéd.
Watercress is packed with flavor. It features hot peppery leaves and can add a kick to salads, soups, sauces. Throw watercress into your breakfast eggs, and it pairs beautifully. The hot peppery taste comes from the mustard oil in the plant. Watercress is also one of the oldest known leaf vegetables consumed by humans.
Swiss Chard leaves are tender and have a taste like beet greens and spinach. These greens are vegetal in flavor than kale, and may be more palatable for some. The crunchy stems are slightly sweet and have a similar taste and texture with bok choy stems. Swiss Chard is fantastic sautéed in a pan with some butter, onions, and seasonings of your choice.
A diet with more dark leafy greens is better for your health and can encourage you to be more creative with your recipes. Whenever you can, make it a goal to eat greens at breakfast, lunch, and dinner. Greens are extremely versatile so this shouldn't be too hard. If you're not a fan of salads, that's ok. Try dark leafy greens in soups, pasta dishes, rice dishes, curries, and stews. If you're someone or know someone who doesn't like greens try looking for more variety. Consider preparing your greens in a different way or researching different kinds of dark leafy greens at your local farmer's market. They may even let you try the greens raw right at the farmer's stand! Many local farmer's markets provide a great place to support local businesses and will even match EBT/SNAP dollars. Here is a great resource to discover more dark leafy greens: https://cuesa.org/article/farmers-market-guide-greens. Good luck with your green exploration!
4 Easily Ways to Add Greens into Your Daily Diet:
Add something leafy and green (like kale or spinach) to a premade item like canned soups, delivery pizza, or even a frozen meal. The added greens will help increase the nutrient density of an otherwise lacking meal.
Make breakfast green! Greens taste great inside of an omelet or mixed into your scrambled eggs in the morning. Add greens to your morning toast and top it sparingly with your favorite dressing.
Make a green smoothie: add a large handful of spinach to a smoothie. You'll notice the color and added nutrition, but not the flavor.
Have a green snack. Heat up your oven and make some kale chips with your greens, oil, and salt. You'll love how crispy and delicious greens can be.
The Montgomery County Muslim Foundation (MCMF) is hosting its annual food drive at local Giant Stores in Montgomery County to support Manna on April 27th and April 28th, 2019.
Last year 200 MCMF volunteers put in 1000 hours at 13 Giant Food stores and collected 9000 pounds of food. No small achievement!
Volunteers Needed!
MCMF is looking for volunteers to help make this year's food drive a success. Email mcmfmd@gmail.com or call (301) 825 3657 to let MCMF know if you can volunteer on Saturday or Sunday. Shifts are from 11 am to 2 pm and 2 pm to 5pm.
Montgomery County Muslim Foundation (MCMF) is a grassroots, non-profit, charitable organization in Montgomery County, Maryland. Manna runs Food Centers in Montgomery County since 1983 with the mission of ending hunger through food distribution, education, and advocacy.
IMMEDIATE RELEASE
January 11, 2019
Media Contact
Michelle Whittaker
michelle@mannafood.org
240-268-2531

Manna Food Center Announces a Temporary Waiver on Income Requirements for Montgomery County Residents Impacted by the Federal Government Shutdown
Increased Need for Food Assistance Anticipated as Shutdown Enters Third Week
(Gaithersburg, Maryland) – Manna Food Center (Manna) is temporarily waiving income requirements to provide food to any Montgomery County resident impacted by the Federal Government Shutdown. Residents are encouraged to contact Manna as soon as possible to begin receiving food through regular distribution channels.
"Our doors are open and we are ready to welcome all residents in need," said Jackie DeCarlo, chief executive officer at Manna Food Center. "We recognize that many government employees, contractors, and service industry employees that support our Federal agencies are experiencing financial strain from the shutdown. We are extending our services to individuals and families as a way to lighten the burden and give residents hope in these uncertain times."
Montgomery County residents can request food assistance by contact Manna at 301-424-1130. Participants will be provided with approximately 60 pounds of food every 30 days. Manna offers several food pickup locations on specific days during the week and every Monday thru Friday at Manna's warehouse (9311 Gaither Road, Gaithersburg, MD 20877).
DeCarlo notes that County agencies, elected officials, and non-profits are stepping up to meet the growing financial need. Manna's Community Food Rescue program is one of several groups providing food for Councilmember Tom Hucker's community potluck being held tonight. Multiple food runners will be picking up food from area restaurants to deliver to the potluck.
Residents interested in supporting Manna's extended services should visit mannafood.org for volunteer or giving opportunities.
###
Prior to my two-week rotation at Manna Food Center in Gaithersburg, Maryland, I thought all food banks were the same. From what I'd seen in the past, they handed out canned goods, bags of rice, and ramen. That belief was permanently changed after my first hour at Manna. I began the day sorting huge crates of fresh produce from local farmers; potatoes, cucumbers, oranges, apples, strawberries, assorted greens, mangos, and much more. I discovered almost a dozen varieties of eggplant, squash, and tomatoes that I had no idea existed. Once the boxes were overflowing with colorful fruits and vegetables, it was time to begin distributing food to participants. While helping recipients load their food into cars, I was able to learn how critical the need is and how thankful people are to have this valuable resource in their community.
Along with a box of fruits and vegetables, participants leave Manna with a bag of frozen meat, a choice of bread items, and one "closed box" containing shelf-stable items. The closed box given to every participant doesn't just contain a handful of randomly selected cans, but is composed of four to six cans of vegetables, one to three cans of fruit, at least one can of meat protein, multiple cans of beans or nuts, three containers of grains, bonuses such as soup, peanut butter, and other pantry staples like olive oil and mayonnaise. Each box contains around twenty items, which can be tailored for individual participants with particular nutrition needs. For example, patients with diabetes are given boxes containing items with less simple sugar, while vegetarian participants are given boxes that do not contain meat products.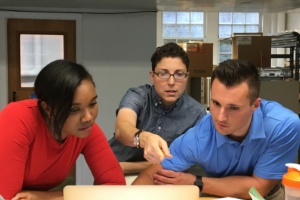 During our time at Manna Food Center, fellow University of Maryland Dietetic Intern Stephanie Jean and I shadowed Registered Dietitian Jenna Umbriac and learned about how she uses her dietetics experience and education in her role as the Director of Programs & Policy. Jenna explained to us that the purpose of this organization is to fight hunger, reduce food waste, and improve health outcomes. We've kept that purpose in mind throughout the last two weeks, while we created tools and guides for Manna volunteers, staff, and participants.
We constructed new guides to help staff build food boxes for participants following a Kosher diet, as well as participants with diabetes who are following a vegetarian diet. We also made alterations to the vegetarian guides with instructions on how to make boxes fit a vegan diet. These guides will help expand the options for participants with specific dietary needs while saving staff and volunteer time constructing special boxes. We also designed and produced a Volunteer Produce ID Manual, which includes photos and names of many different varieties of fruit and vegetables, as well as information and recipes for Manna participants. This valuable resource will help volunteers identify unfamiliar produce, either by name or by image, and provide box recipients with tips for storage, preparation, and preservation, as well as recipes and nutrition facts. These tools will help reduce food waste and hunger, by providing participants with the knowledge and resources to incorporate the foods they receive into their diet, as well as improve health outcomes, by including items that fit with individual dietary needs.
Since arriving at Manna I've gained a sincere appreciation for the vital role of food assistance organizations, like Manna, play in helping food-insecure individuals. Manna Food Center keeps their community healthy, not hungry, and I'm proud to have been a part of that.
On September 12th we welcomed current and potential East County partners to our Community Kitchen Open House at Silver Spring United Methodist Church in Four Corners to hear about the adult classes we're planning this Fall. Our 2 six-week class series, A Taste of African Heritage and A Taste of Latin Heritage, are designed to help participants learn health and nutrition through cooking and eating traditional and cultural foods in more nourishing ways.
Open House attendees included a past donor and representatives from organizations like Capital Area Food Bank, The Charles Koiner Center for Urban Farming, Montgomery County Food Council, Mt. Jezreel Baptist Church, Montgomery County Coalition for the Homeless, and Independence Now.
I facilitated a food demo and tasting of one of my favorite recipes from the curriculum, Pineapple, Mango and Papaya After-Chop Fruit Salad. The burst of flavors and ease of preparation inspired all to want to make this healthy dessert at home. Attendees also enjoyed samples of a Black Bean and Avocado Salad with Cumin Vinaigrette that will be part of the 6-week classes.
Everyone left the Open House nourished and fired up to help Manna spread the word within their networks about upcoming classes. It was wonderful to see organizations come together in the shared interest of community food education. I look forward to bringing partners together again in the Community Kitchen in the future!
Registration is now open for classes. A Taste of African Heritage runs Tuesdays, 2-4 pm, October 9 – November 13 and A Taste of Latin Heritage runs Thursdays, 2-4 pm, November 8 – December 20 (except November 22). Participants in the classes must be eligible to receive Manna Food Center services. To register, contact Madea Allen, Community Education Program Manager at madea@mannafood.org.
Jamal here. This fall, Angela Whitmal (our Senior Director of Administration and Participant Services) and I traveled to Tacoma, Washington to attend the Closing the Hunger Gap Conference. The goal of this conference is to move hunger relief organizations toward strategies that promote social justice and address the root causes of hunger, using the lens of racial and economic equity.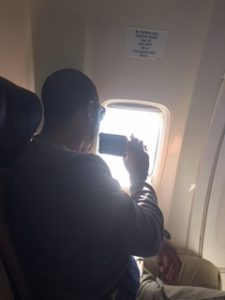 When I first went to Tacoma I was narrow-minded regarding some of our programs here at Manna, but, while away, I learned that ignorance is not bliss–especially if you want to truly cure the ails of a society where the have-nots continue to get less and the haves continue to get more.
As I listened to the different speakers talk about the same battles they face in their states, cities, towns that I fight here in Montgomery County, I realized there are a lot of agencies trying to do the right thing but facing the same stumbling blocks: lack of money, lack of man power and a lack of time to get all they want to do get done and still have time for their own lives. I listened to people come up with ideas that we are currently implementing. Which was very encouraging as well as a having a sense of pride, knowing were heading in the right direction.
There was a conversation started about whether it was ethically right to receive monies from Walmart, a cooperation notorious for not paying its store employees enough money to sustain their families. As the Warehouse Manager, I saw myself wanting the food they donate because the food was either going to a land fill or to a needy family, but this was something I never considered. As a youth of the 80s, and the crack epidemic, I watched a lot of young men sell drugs to line their pockets as well as provide for their families, but am I any different then the parent turning the blind eye so bills can get paid while at the same time taking out an insurance policy on my child so in case of death we can now get out the ghetto?
A recurring phrase used was Social Justice. Are we doing enough to help end the cycle that causes families to need our services, or are we part of the cycle of poverty and hunger another part of the machine that like the pharmaceutical / health care industry instead of teaching people how to better their lives through diet and exercise we offer a drug that seems to address the problem while instead causing several others. Are we a placebo? Are we helping to end hunger or continuing the cycle?
I believe now that we do have a larger responsibility to the public then just feeding them. We do need to educate helping those that might not know about the other resources in MoCo, besides Manna Food Center, by putting them in contact with those that can help them get job training, English classes, educational funding, child care and health care if needed as well as many others.
The Social Justice piece encompasses a lot of things in my eyes seeing to the needs of those that don't have the courage, strength, knowledge, monies to get the help they need to live the life we all deserve. And I believe we at Manna do this daily:
The drivers get up at the crack of dawn to go out to the stores, farmers markets, synagogues, churches or where ever there is food to be picked up to make sure that it is brought back here and sorted and distributed by volunteers and employees working together to make sure people like their own family get the best.
A nutrition team helps to draft guidelines and programs advising us and the public on healthier food choices so that those foods they eat aren't 0 calorie's but nutritious so they can perform the duties on their jobs and in the class rooms to advance to get them out of the cycle of poverty.
The development team drafts up grants while also stirring the hearts and minds of donors that might not ever see the people they help, retrieving monies from grants and funds to help pay for the day to day up keep of the facility.
The volunteer coordinator who helps to bring in a steady supply of help that works for no more than the knowledge of that but for the grace of God there goes I.
A referral office that takes calls for both requests and complaints ensuring that the participant feels like more than another hand out, but their voice is heard like the voice at the Wegmans complaining about the Organic Strawberries being too bruised.
We can do more, and we will do more, because like those 600+ I walked and talked with in Tacoma: we care, and the job will get done.
If this is a conversation you want to join, consider attending one of our monthly Breaking Bread sessions. Manna creates space and intentional conversations to nurture dialogue around critical issues, such as race, class, and a culture of dependency, that create or contribute to hunger in our community. We hope you will join the conversation on the third Wednesday of every month from 4 – 5:30pm at Manna Food Center, 9311 Gaither Rd., Gaithersburg MD 20895. Questions? Contact Angela Whitmal at 240-268-2527 or angela@mannafood.org.
We know from Montgomery County's Food Security Plan that families are not accessing or consuming enough vegetables.  As you likely know, vegetables really drive Nutrition Education: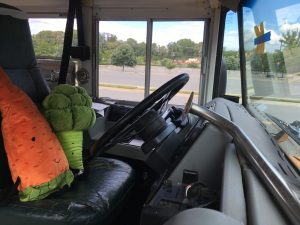 Manna's Mobile Kitchen & Pop-Up Pantry is a new program designed to tackle two barriers at once by bringing nutritious foods and cooking skills to our community. The MMK is an extension of Manna's focus on innovative, participant-centered approaches to eliminating hunger.
Programming will encourage increased fruit and vegetable consumption, greater acceptance of new, nutritious foods, and encourage lifelong skills like math and teamwork. Our pilot program starting this July utilizes Common Threads Small Bites curriculum, which ties youth culinary skills to Common Core academic skills.
Here's where the kids will be cooking:
Our participants often faced transportation barriers to accessing licensed community kitchens where Manna taught classes in the past. We will travel to high-need schools and apartment complexes to teach youth, seniors, and adults at risk of food insecurity.
Upon finalizing permits and exterior wrap designs, the MMK will begin community programming in July 2017.
How can I get involved?
This innovative new program will depend on generous support from the community to fund outreach moving forward.
Corporate Sponsorship opportunities are available. Click here for details.
This school year the MMK will offer educational opportunities to some of the 30,000 elementary students in the Montgomery County Public Schools eligible for free and reduced meals. Our culinary classroom on wheels is an innovative solution to increase access to nutrition education and nutritious foods in Montgomery County.