Special Call To Action: Smart Sacks Program
Manna Food Center's Smart Sacks program has been hard at work strengthening an important collaboration with two other weekend bag programs serving our County's elementary school students.  Women Who Care Ministries and Kids in Need Distributors have been part of a Manna-led coalition for nearly 2 years now and our hard work and cooperation is about to pay off, but we need your help!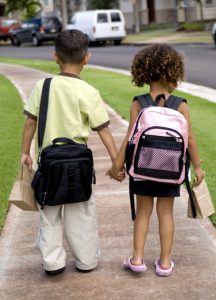 The coalition presented our plan to serve more students than ever before and County Council members Roger Berliner, Craig Rice and George Leventhal are supporting a request for an additional $150,000 dollars in the County budget to make this happen. 
Although we have some great champions on the Council we need support from all of the members, including your representative, to get this funding approved! 
By May 17, the Council will have to make final decisions on budget allocations, reconciliations, etc. and they need to hear public support of these funds in the next two weeks.  You can find the contact information for your Council member at this link. 
Please take a moment over the next few days to let the Council know how valuable weekend programs are for MCPS students and their families.  We are extremely grateful to our donors, volunteers and partners who help our organizations reach over 4,600 elementary students each weekend, but with more than 29,000 students eligible for assistance there is still work to be done.
With your continued support we know we can do more!