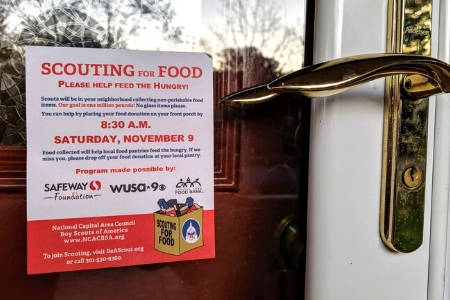 Did you get a flyer on your door? If so, it's Scouting for Food time!
Scouts will be in your neighbor collecting non-perishable food items THIS SATURDAY, November 9th starting at 8:30 AM.
You can help neighbors in need by placing your food donation visibly in front of your residences or on your front porch.
All Montgomery County donations go to Manna Food Center. Thank you!