Notes from the Executive Director – January 2016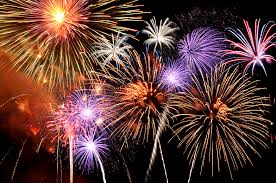 As a big goal setter, I am the kind of person who loves New Year's because I appreciate the chance to pause and make resolutions while also taking stock of progress on commitments made.  Yet at the same time, I am not much of a party-person and am regularly asleep way before midnight.  It has been awhile since I have seen the famed ball drop or toasted the arrival of the New Year.  This paradox is similar to where Manna Food Center finds itself—we live in a county with tremendous assets—diverse people, a vibrant mix of urban and rural communities, and policies and programs that work to share prosperity and opportunity broadly.  Yet, at the same time, approximately 78,000 of our neighbors are not always sure where their next meal is coming from in the year 2016.
The staff and Board of Manna embrace the challenge of such contradictions, hopeful that together we will find solutions to complicated issues.  This is not unwarranted optimism borne out of too many holiday treats, but it is a vision grounded in our commitment to tested approaches and fresh ideas.
Manna has a lot of plans for 2016.  We will:
Help feed more people by wasting less food: As leader of the Community Food Rescue network, Manna is inspired by the values of a sharing economy, powered by advances in technology, and dedicated to having a collective impact with volunteers, donors and partners. Our goal is to increase the amount of food recovered by 20% by the summer of 2017.  Join us!
Accelerate efforts to reach elementary school children: Our Karen Goldberg Smart Sacks program added another 120 students as the number of students eligible for free and reduced meals rapidly climbs in our county.  With financial support Manna will be able to add staff to this program, continuing to build capacity within our 61 partner schools.
Share food and conversation with clients: While it is our daily honor to provide food to those experiencing hunger, in 2016 Manna will also create extra opportunities to "break bread" with our clients. We want to have dialogue about supporting self-sufficiency and creating new solutions to end hunger.
Embark on a three year strategic planning process: Just as we listen to clients, we will also be assessing the views and perspectives of our donors, staff and community leaders to chart the next phase of Manna Food Center's work. Even with a legacy of more than three decades of community impact, Manna has never been satisfied with the status quo.  Committed to making sure that we fulfill our mission means that Manna need to assess our values and programs while planning thoughtfully and ambitiously to end hunger and promote prosperity.  As a dedicated supporter, you will be invited to participate through surveys and other feedback mechanisms.  Thank you in advance for your help in shaping our future.
Click here to sign up for our monthly newsletter and stay up to date on all that will be happening during this New Year.  Please continue to reach out to me personally if I can be of service as we work together to  fight hunger and feed hope in this great, if complicated, county of ours. And, of course,
Happy 2016 to you and yours,
Jackie DeCarlo
Executive Director