CHOPPED: the votes are in, and they are delicious
Lindsey here, with some photos of what we've been up to. I hope you came hungry…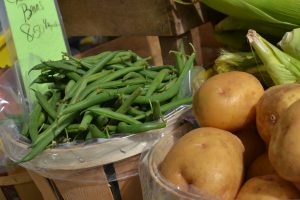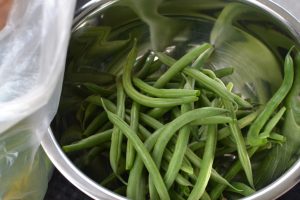 Last week, Manna's Nutrition Team (Jenna & Lindsey) enjoyed a second annual friendly-competition of CHOPPED! at the Clarksburg Farmer's Market. With crisp produce from Scenic View Orchards, Chef Charley and Team Manna went knife-to-knife for the grand prize: bragging rights.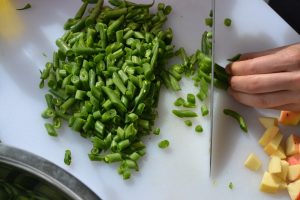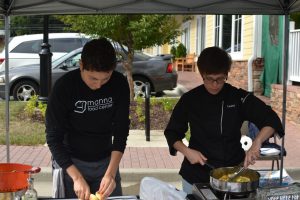 Our dishes were very different. Chef Charley went the tartine route, topping herbed bread with marinated beets, heirloom tomatoes, and cheese. What did Jenna and I make? Check out the recipe below!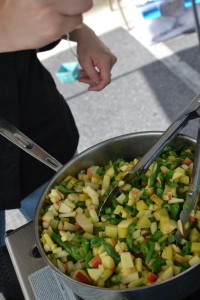 Three common fruits and veggies transform into an unexpected, aromatic autumn sidedish. Stir in chickpeas for a vegetarian entrée, or serve alongside your favorite protein and brown rice.
LINDSEY'S INDIAN-SPICED AUTUMN SAUTÉ
Cook time: less than 20 minutes
1 pint fresh green beans, tips trimmed & sliced into 1 inch pieces
5 yukon gold potatoes, ½ inch dice
4 apples (we used Gala), diced
3 tablespoons cooking fat (butter, olive oil, coconut oil; we used half butter, half olive oil)
½ tablespoon curry powder
½ teaspoon saigon cinnamon
1 teaspoon honey
Juice of 1 lemon
¾ teaspoon salt
In a large pan over medium-low heat, heat oil/butter until melted. Sprinkle curry powder and cinnamon into melted butter and stir for 30 seconds. Add potatoes, stirring occasionally, until the potatoes are just tender. Watch the heat, the potatoes should not get crispy or brown.
Once the potatoes are just fork-tender (not overcooked!), stir in the sliced green beans along with ½ cup water. Increase the heat to medium and cover pan to steam beans for about 2 minutes. Add the apples and stir, covering for 5 minutes. Add more water if the mixture sticks to the pan.
Toss with honey and lemon and taste the mixture: the apples should be slightly soft, the potatos and green beans tender. Add salt and additional curry powder or cinnamon as you like. The curry powder should be present, but not overpowering. Gobble up!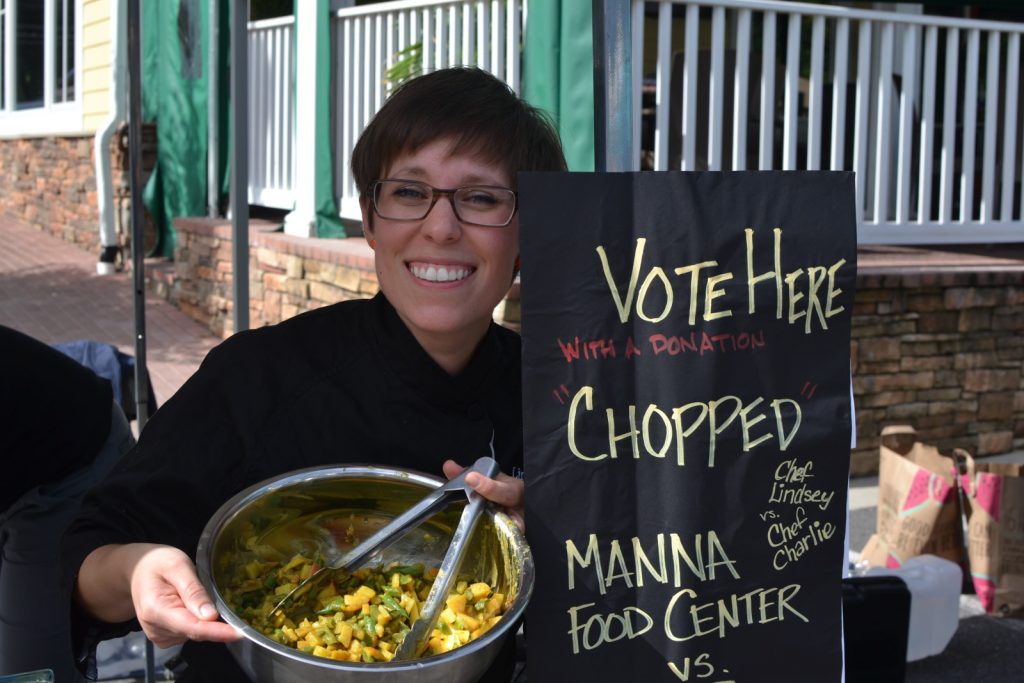 A word or two about spices:
"Curry" is a word that needlessly intimidates unfamiliar eaters. It is simply a sauce of spiced vegetables. The story goes that the British invented Curry Powder to bring the aromatic flavors of Indian cuisine to home kitchens. Store-bought curry powder is just a spice blend of tumeric, ground ginger, coriander, cumin and paprika—flavorful, but not necessarily spicy.
Saigon Cinnamon packs more punch that traditional ground cinnamon. I find it at conventional grocery stores among the jarred spices.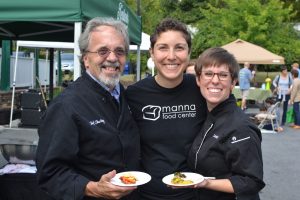 All proceeds from the dollar-votes went to Manna. The votes, for the second year in a row, were split down the middle–meaning shoppers and tasters enjoyed a might delicious morning. Thank you to all who came out!