June rounds out another series of Cooking Matters at the Store tours–that's 200 Manna clients attending in-store nutrition classes in just three months! While I've shared some exciting updates about our bi-lingual store tours, we've begun an additional class format that allows us to reach even further into the marginalized area of our community. "Pop-Up tours" allow me to bring the grocery store to residents who are disabled, or otherwise unable to access public transportation. My special teaching box contains packages of breakfast foods, cans of fruits and vegetables, nutrition labels and ingredient lists for common products at the store. In just two weeks, 97 community members attended pop-up tours at
Holiday Park Senior Center
(Silver Spring),
The Jefferson House
(Rockville), and
Rehabilitation Opportunities Inc.
(Germantown). Here is the question I hear the most: "What
can
I have for breakfast?" Many participants share their doctor's advice to reduce sugar intake, but that can feel unachievable given the usual sweet ritual of cereal and juice to start the day. My response: who says breakfast has to be sweet? For individuals living with diabetes or prediabetes, or for those just looking for a healthier breakfast routine, check out these savory inspirations (with links to their recipes):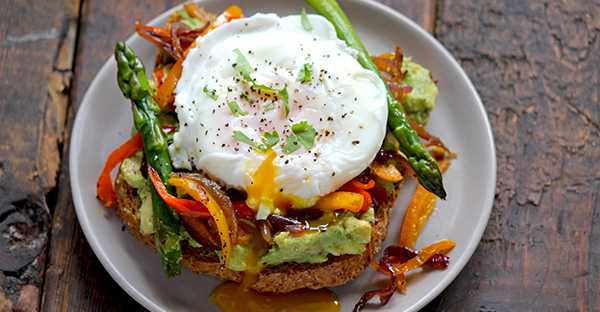 In my house, we even create savory breakfast menus for dinner when we're low on ideas
or
our budget. Just last week, my sweet potato, zucchini, carrot & chive pancakes were an indulgent-tasting treat we enjoyed for dinner and again for breakfast the next morning. Give one of these savory dishes a try, and open your mind to the new possibilities of breakfast.