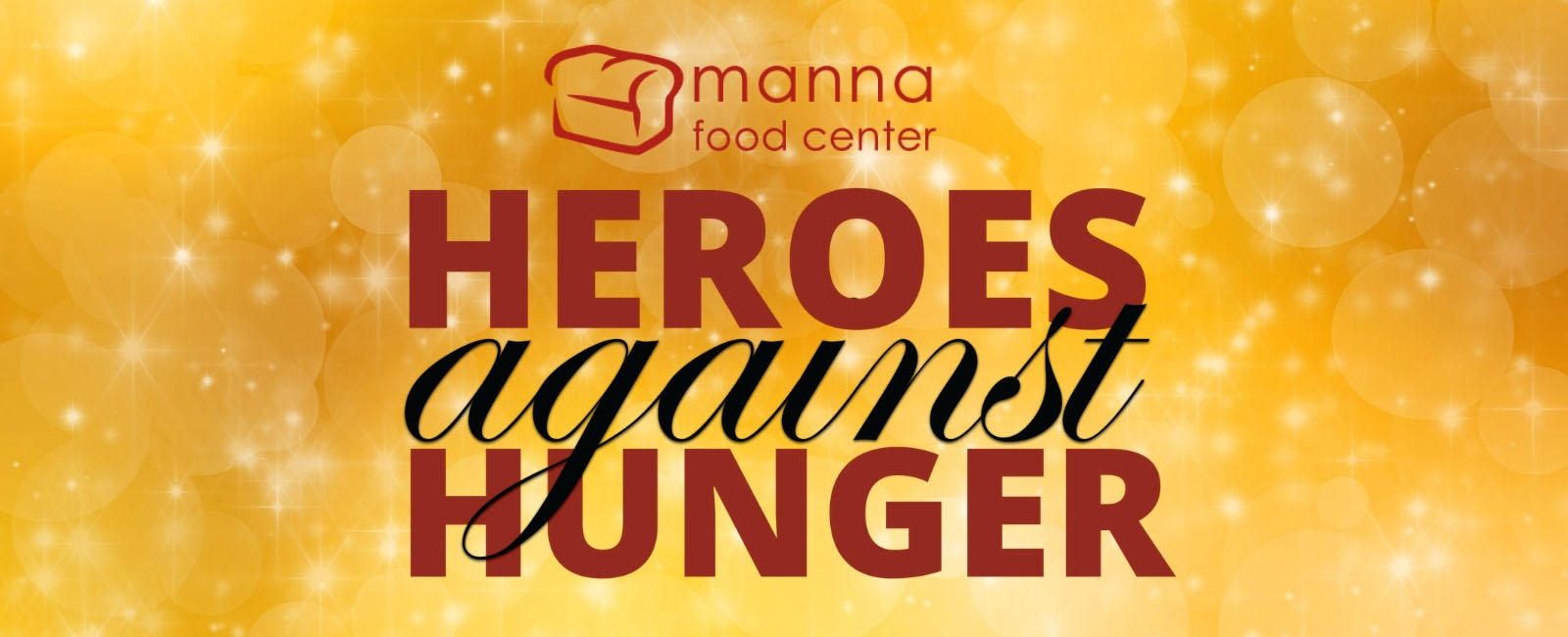 Register For This Event!
At Manna Food Center's annual Heroes Against Hunger Awards Reception, we recognize community champions in the fight against hunger in three categories – Individual Hero, Corporate Hero & Community Hero. The award winners, chosen by Manna's Board of Directors, demonstrate a true passion for fighting hunger and feeding hope in Montgomery County.
Featuring delicious food, a dynamic silent auction and a short, meaningful program, this year's reception in late March 2019 will be the best to date. Nominate our community heroes and make plans to join us!
Award Categories
Individual Hero
Corporate Hero
Community Partner
See the Award Categories & Selection Criteria information sheet for more details.
Submit a nomination. Self nominations encouraged.
The deadline to submit a nomination is midnight on Friday, December 7th 2018.
Award recipients will be notified in January. If you have any questions, e-mail mardia@mannafood.org