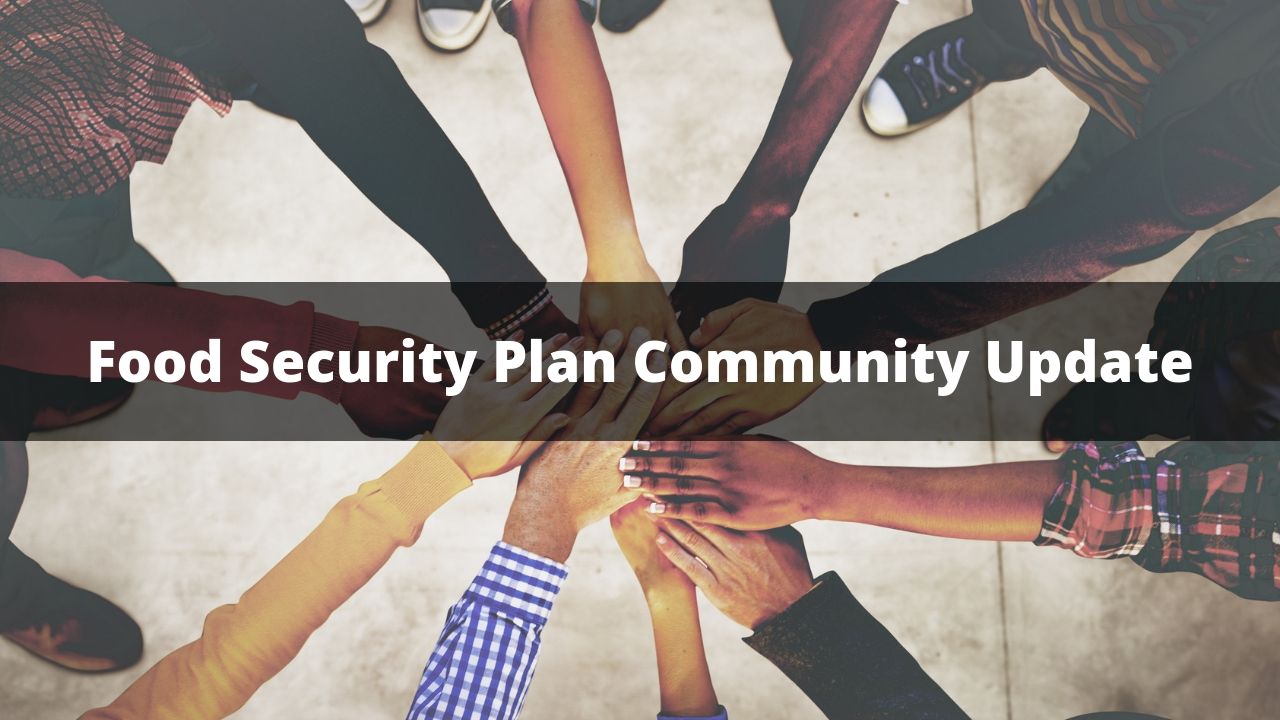 Register For This Event!
Please join the Montgomery County Food Council for the 2019
Food Security Plan Community Update
Friday, June 28th at the Executive Office Building Auditorium
101 Monroe Street, Rockville
9:30-10:00am – Breakfast Reception
10:00am-12:00pm – Program
This special event presented by the Food Council, Montgomery County Department of Health and Human Services, and CountyStat, will highlight recent community-based initiatives to fight hunger in Montgomery County and increase access to safe, sufficient, nutritious, culturally-appropriate food for all residents:
New County-wide initiatives to reduce food insecurity:
Senior Hunger and SNAP Outreach Program
Screen & Intervene Toolkit
Community engagement activities such as a series of listening sessions on the food access barriers for residents with children under 5 and those with mental health disabilities and
Food Security Community Advisory Board, which brings our community's voice to the design, development, and implementation of Food Security Plan recommendations.
FoodStat's New Features and Data Update- a publicly accessible, interactive food security data analysis tool that synthesizes more than 80 datasets on food insecurity and its causes in order to identify food access barriers and resources in our community, determine priority zones of highest unmet need and potential service delivery gaps, and create collaborative, data-driven policies and priorities for investment.
Food Recovery and Access Working Group (FRAWG), convened by the Food Council, connects food assistance providers from across the County in a community of practice and integrates local and regional resources into the food security initiatives of community, nonprofit, business and government stakeholders.
Additional Background Information on the Food Security Plan
In the Spring of 2017, County Executive Leggett released the Five Year Food Security Strategic Plan – a roadmap of research, findings and recommendations to be implemented by County agencies, food assistance providers, nonprofits and multi-service organizations to reduce the number of food insecure people in the County – 63,380 according to the most recent figures.
Over the past two years, MCFC, in collaboration with the Montgomery County Department of Health and Human Services and multiple stakeholders throughout the County, have worked together to implement the recommendations of the Plan.
About the Montgomery County Food Council
Founded in 2012, the Montgomery County Food Council is an independent 501(c)(3) comprised of a diverse group of stakeholders who examine how well the local food system is serving its community. Our mission is to influence key aspects of the food system (production, distribution, access, consumption, processing, and recycling) in order to enhance the environmental, economic, social, and nutritional health of the residents of Montgomery County, Maryland. The Food Council holds monthly meetings for each of the council's four working groups, and community participation is welcome and encouraged.
To learn more about the Food Security Plan Community Update, please contact Amanda Nesher at anesher@mocofoodcouncil.org.