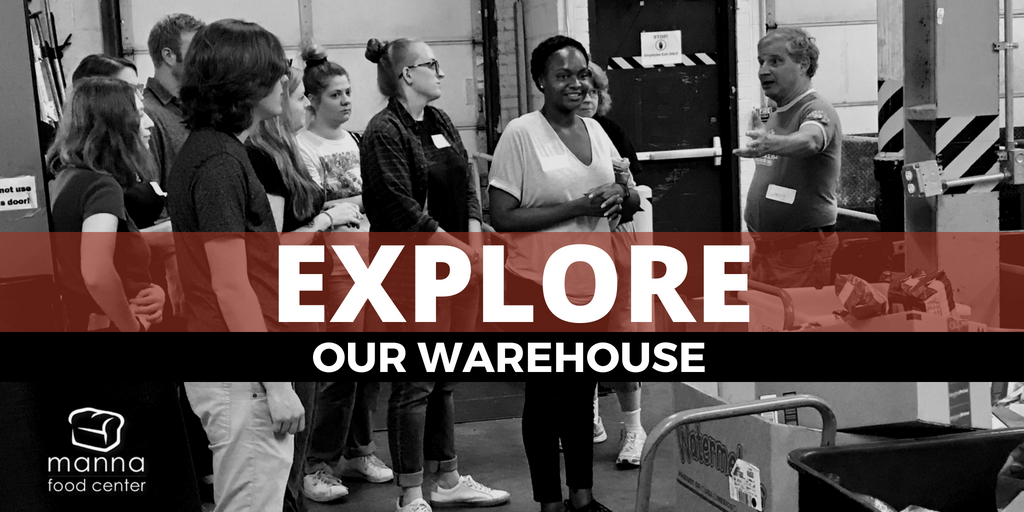 Register For This Event!
Saturday, December 8 at 10-11am
Come walk our warehouse and learn more about how we process 3,000,000 pounds of food annually. We'll also discuss how Manna is part of the multitude of strategies to help all residents live healthy lives and contribute to the quality of life in our community.
As the designated food bank of Montgomery County, MD, Manna has for 35 years been a critical resource in the community's safety-net. We are building on that legacy, literally and figuratively, to create new innovations to fight poverty.
Email Stephanie at stephanie@mannafood.org to RSVP.