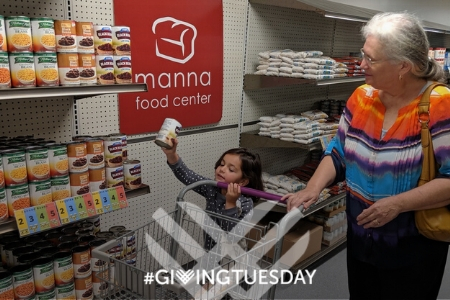 Register For This Event!
Giving Tuesday is a global giving day to make a local impact. Celebrate generosity and help us feed hope for thousands of children and families in Montgomery County.
Every day thousands of children in Montgomery County go hungry. It's harder for children to learn and grow when they are hungry. The high cost of living makes it necessary for working families to seek help with food. With your support, Manna Food Center can expand our weekend food program and give more families across the county healthy food.
There are more than 63,000 people who don't know where their next meal will come from – 33,000 are children. This year, we want to raise $20,000 on Giving Tuesday to expand our reach to neighbors in need across the County.