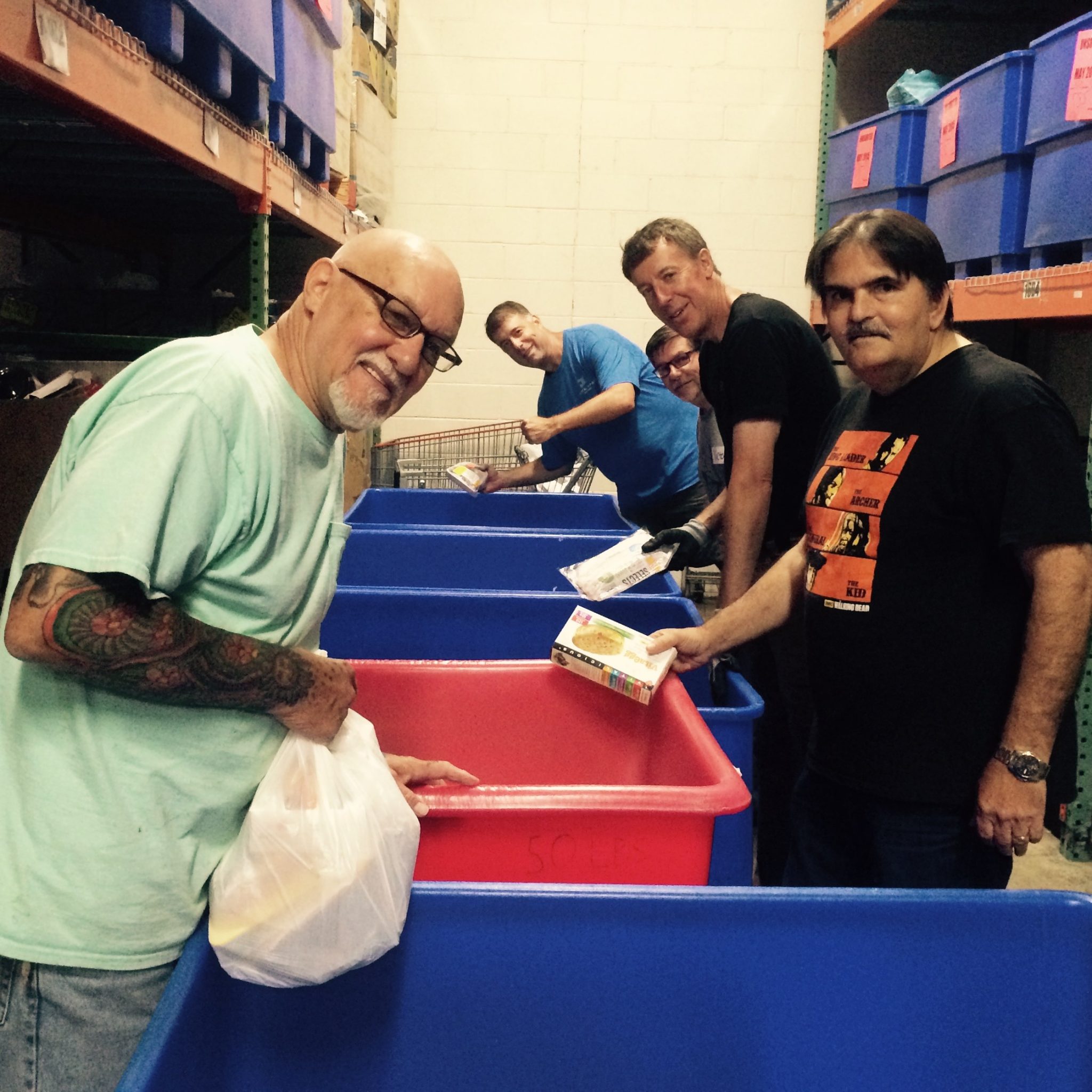 Where:
9311 Gaither Road, Gaithersburg, MD 20877
What:
Volunteers will help pack and distribute food for Manna's clients.
Food Distribution/Warehouse Volunteer. Volunteers (17* years of age or older), help with a variety of tasks that may include any/all of the following:
Food Distribution: performing a variety of tasks geared towards creating boxes of fresh food that our clients will receive on that same day.  It involves, taping boxes together, cutting boxes apart, sorting through food, putting food in boxes, and helping move boxes out to client cars.
Pre-Sorting donations of non-perishable food items.
Housekeeping tasks related to the daily upkeep of Manna's warehouse.
The work is physical and you should be comfortable standing for a couple of hours; you may engage in some light to moderate lifting (5 – 25+ pounds) as well as bending and reaching.  Please note that our warehouse is very busy and this is a fast-paced environment; volunteers must be able to work independently and easily transition between tasks with minimal instruction.
We kindly request that you register for a specific day so we reserve a space for you on our volunteer schedule.  Once a date is confirmed on our schedule, we will send you a confirmation email along with volunteer information and a volunteer agreement to complete.
Days available:  Monday – Friday; volunteers arrive @ 9am and stay until 3pm.
Each and every time you volunteer with Manna we kindly ask that you register in advance.  (We do not accept walk-in volunteers due the nature of our daily operations.)
*We are now accepting volunteers age 17+ and/or high school seniors!
Click here if you would like to volunteer as an individual.
Click here if you are in need of court-ordered community service hours.
Back To Volunteer With Us!