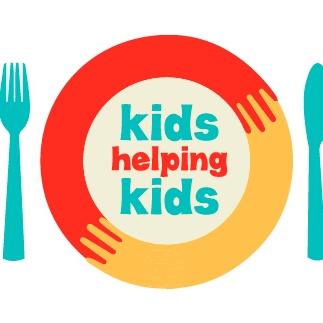 For almost 30 years, the Kids Helping Kids anti-hunger campaign has mobilized students in Maryland schools to raise food and funds for their hungry peers across the state. Participation in the program teaches children valuable lessons about hunger, engages them in giving, and shows them that they have the power to make a difference in their community.
Co-managed by the Maryland Food Bank and Harvest for the Hungry — and made possible through a partnership with the Department of Education — the Kids Helping Kids campaign has grown into a statewide movement. Last year more than 400 schools took part in Kids Helping Kids, bringing in more than $100,000 and 420,000+ pounds of food for their local food banks.
We need your help again! Check out how you can help through your school by contacting your school administrator and reading our Healthy Food Drive wish list. The Kids Helping Kids food drive proves that kids really do make a difference! Private schools can participate too! 
For resources provided by the Maryland Food Bank, Click Here.
Has your child's school signed up for the 2017 Kids Helping Kids Food Drive? Check the list below to find out.
2017 Participating Schools
Albert Einstein H.S.
Bells Mill E.S.
Bethesda E.S.
Beverly Farms E.S.
Cannon Road E.S.
Capt. James E. Daly E.S.
Carl Sandburg Learning Ctr.
Clarksburg E.S.
Clarksburg H.S.
Clearspring E.S.
Col. E. Brooke Lee M.S.
Diamond E.S.
Dr. Sally K. Ride E.S.
DuFief E.S.
East Silver Spring E.S.
Fallsmead E.S.
Flora M. Singer
Flower Hill E.S.
Forest Knolls E.S.
Fox Chapel E.S.
Franklin Montessori School
Gaithersburg E.S.
Galway E.S.
Glen Haven E.S.
Goshen E.S.
Harmony Hills E.S.
Highland View E.S.
James Hubert Blake H.S.
Judith A. Resnik E.S.
Julius West M.S.
Kingsview M.S.
Luxmanor E.S.
Meadow Hall E.S.
Mill Creek Towne E.S.
Neelsville M.S.
North Bethesda M.S.
Northwood H.S.
Oakland Terrace E.S.
Paint Branch H.S.
Poolesville H.S.
Potomac E.S.
Redland M.S.
Richard Montgomery H.S.
Ridgeview M.S.
Ritchie Park E.S.
Rock Terrace School
Rock View E.S.
Rockville H.S.
Rocky Hill M.S.
Rolling Terrace E.S.
Ronald McNair E.S.
Rosemont E.S.
Christa McAuliffe E.S.
Sherwood E.S.
Sligo Creek E.S.
Spark M. Matsunaga E.S.
Stephen Knolls School
Strawberry Knoll E.S.
Thomas W. Pyle M.S.
Walt Whitman H.S.
Walter Johnson H.S.
Watkins Mill H.S.
Westover E.S.
Wheaton H.S.
Whetstone E.S.
White Oak M.S.
Woodlin E.S.
*For School use only: Please click here to register your school today!