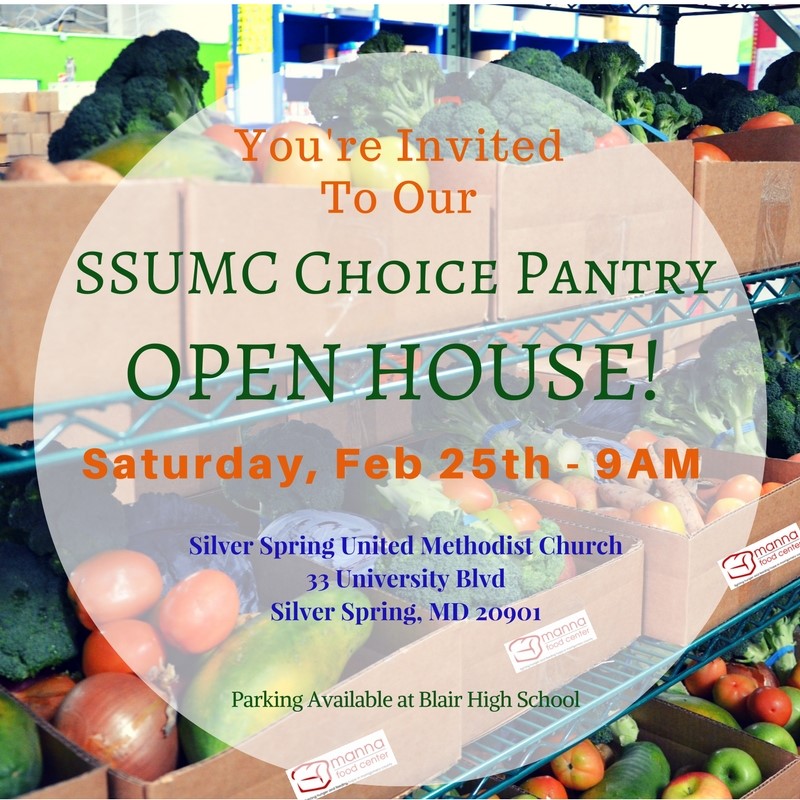 We invite you to walk through Manna's newest choice pantry at Silver Spring United Methodist Church to get a sense of how we are changing the distribution process to that of a shopping environment. The event is casual and family friendly. Please be aware that we will be wrapping up the event and opening the pantry for food distribution at 10am. We look forward to having you! Please CLICK HERE to find out more about the choice pantry and to REGISTER for this event. 
When:
Saturday, February 25, 2017
9AM – 10AM
Where:
Silver Spring United Methodist Church
Four Corners Campus
33 University Blvd. E
Silver Spring, MD 20901
Parking: Please park across the street in the Blair High School parking lot.
Click here to see Malori's blog post What a Difference a Choice Makes!